Hiring a tour guide Israel can greatly enhance your experience of the country. They are experts at providing valuable knowledge and expertise. Additionally, having a tour guide will assist with logistics, as well as providing a deeper understanding of the culture and history of this fascinating land. But before you decide to hire a tour guide in Israel, it's important to consider the reasons why you might need one, as well as the cost and other factors involved. Read more below on how to find the best tour guide to make your trip to Israel the most special!
Why Should I Have A Tour Guide Israel?
One of the main reasons to consider hiring a tour guide Israel is for the knowledge and expertise they can provide. A professional tour guide is able to offer an in-depth look at the country's history, culture, and current events. This enhances the enriching experience than simply visiting the sights on your own. They can also provide valuable insights into the different religions and communities that call Israel home. This aids visitors to better understand and appreciate the diverse society. Additionally, they can also help visitors navigate the country, providing information on transportation, accommodations, and other logistics.
What is the Cost of Having A Private Tour Guide in Israel?
When it comes to cost, tour guide Israel prices can vary greatly. The price depends on the type of tour, the length of the tour, and the qualifications of the guide. A private tour guide in Israel, for example, will typically cost more than a group tour. Apart from the price, it is important to consider the level of customization and attention that a private guide can provide as the extra cost could be well worth it. On average, a private tour guide Israel can cost anywhere from $200 to $1000 per day. Keep in mind that prices can be higher or lower depending on the specific tour and guide.
Another important consideration when hiring a tour guide in Israel is the matter of tipping. It is customary to tip tour guides in Israel. The amount can vary depending on the level of service provided. Typically, a private tour guide in Israel should be tipped between 10% to 20% of the cost of the tour, with 15% being a good average. This can be given to the guide at the end of the tour, or it can be included in the initial payment for the tour.
To ensure that you are getting the highest quality service, it is important to look for a tour guide that is a member of the Israel Tour Guide Association. This organization sets standards for tour guides in Israel and certifies them based on their qualifications, experience, and knowledge.
Experience Jerusalem with a Tour Guide Israel
If independent travel is more up your alley, the only time we recommend using a tour guide Israel is for exploring Jerusalem. Jerusalem is a city where a specialized tour guide in Jerusalem can greatly enhance your visit to the city. This is because they can provide a deeper understanding of its culture, history, and significance. With their knowledge and expertise, they can offer a more meaningful and enjoyable tour. This can thereby allow you to fully appreciate the city's rich heritage and diverse religious communities. They can also provide insight into lesser-known sites and provide a more customized experience tailored to your interests.
Tour Guide Israel Licensing in Israel
When it comes to licensing, tour guides in Israel are required to be licensed by the Ministry of Tourism. A licensed guide will have a valid ID card issued by the Ministry. This can be requested to be shown by the tourists to ensure their tour guide is adequately certified. This also provides some protection for the tourists as the licensed tour guides are bound to follow the laws, regulations and code of ethics. Read more about the Israel Ministry of Tourism and their licensed guides by clicking here.
If you're looking for a more educational or scholarly experience, there are also study tour guides in Israel. They specialize in leading tours for students, scholars, and other groups interested in more in-depth study of the country. These guides often have advanced degrees in fields such as history, archaeology, or theology. This is so they can provide a more academic perspective on the sights and sites visited. They will also have a deep understanding of the historical, cultural, and political background of the country. This makes these study tour guides ideal for students and other groups looking for a more intellectually stimulating tour experience. Additionally, they also usually have good access to the local universities and libraries which can greatly enhance your tour experience.
Finding Tour Guides for Religious Tours
When planning a trip to Israel, it is also important to keep in mind that many people choose to combine their visit with a religious or spiritual pilgrimage. For this purpose, there are many Catholic and Christian tour guide Israel, or frum tour guide Israel that can provide a more focused tour experience. These tour guides can specifically tailor the experience to the religious interest of the travelers. The tours will have a deep understanding of the religious background of the country and be able to provide a more meaningful experience for those on a pilgrimage. Overall, whether you're planning a leisurely trip or a more intensive study tour, the services of a tour guide Israel can greatly enhance your experience of the country.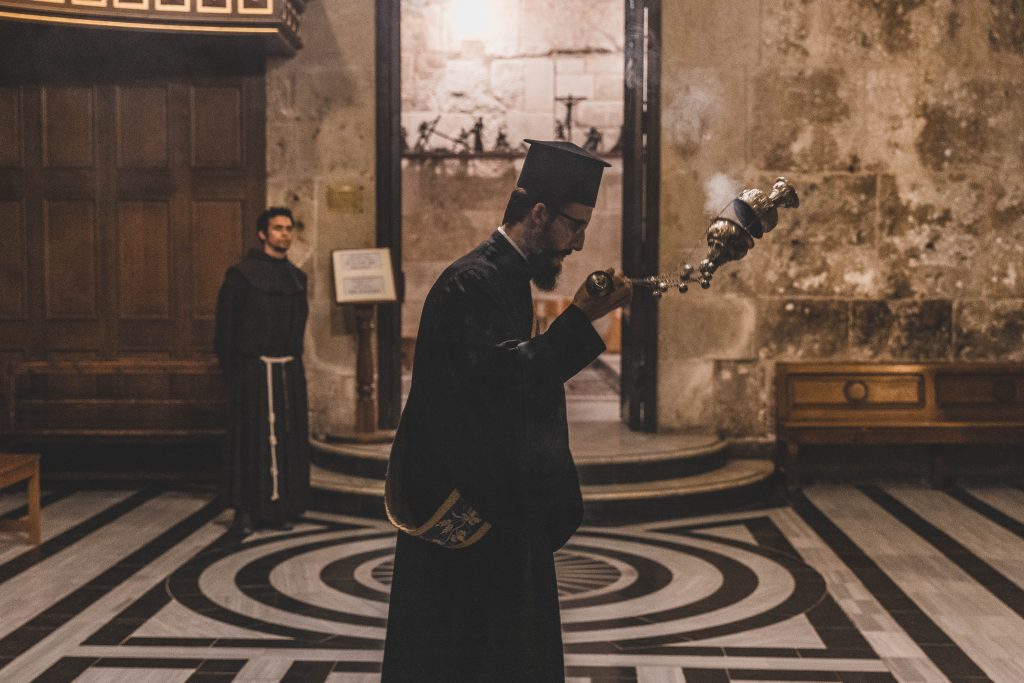 Discovering the Top-Rated Private Tour Guides in Israel
Another type of tour guide that is gaining popularity in Israel is the personal tour guide. These guides are particularly well-suited for small groups or individuals who are looking for a more private and customized tour experience. They can provide tailor-made tours according to the interest and preference of the customers and also can provide a more flexible schedule.
With so many tour guides available in the market, it can be challenging to find the right one for you. But don't worry, we have a solution for that. You can contact us and we will find you the best licensed tour guide based on your needs, interests and preferences. We understand the importance of having a guide who you connect with and share similar interests with. Our team of experts is dedicated to providing you with the best possible tour experience. To talk to one of our agents, click here.
Browsing for the Perfect Tour Guide
Alternatively, if you prefer to browse Israeli tour guides on your own, you can do so by clicking here. By browsing through our list of tour guides, you will be able to read about their qualifications and areas of expertise. Additionally, you can also read reviews of other customers. This will give you a better idea of the type of tour guide that you are looking for. With our curated list of tour guides, you'll be able to find one who best suits your interests and preferences. So whatever you may be looking for, you are sure to find the best tour guide Israel for your trip.
Finding the Best Private Daily Tours
If you prefer independent travel, consider booking day tours for the places you would like to learn more about. This can be a great way to explore at your own pace and to focus on what interests you most. Day tours can provide you with valuable insights and information. This can include the history and cultural significance of the places you visit. They can also help you to make the most of your time in Israel, by providing you with an in-depth understanding of the country.
While there are many places in Israel that can be explored without a tour guide, we recommend having a guide for a few different sites and locations. One of the most important places to visit with a tour guide Israel is the Old City of Jerusalem. The Old City is home to an immense amount of history and beauty. A tourist may have a difficult time uncovering everything it holds in just a day. With an experienced guide, the experience will be much more memorable. You tour guide will be able to provide you with valuable insights and information, and show you the hidden gems of the Old City.
Another place where we recommend booking a private day tour is Nazareth. This is another city with a rich history, and a tour guide can help you to understand the cultural significance of the places you visit. Additionally, the Israel Diamond Exchange is another place where entry is not allowed unless with a tour guide. The tour guide will be able to provide you with insights into the diamond industry and the history of the diamond exchange.
To Summarize:
Overall, if you're interested in exploring Israel independently, day tours can be a great option. They can help you to make the most of your time in the country, and to learn more about the places you visit.
To learn more of day tours in Israel click here.