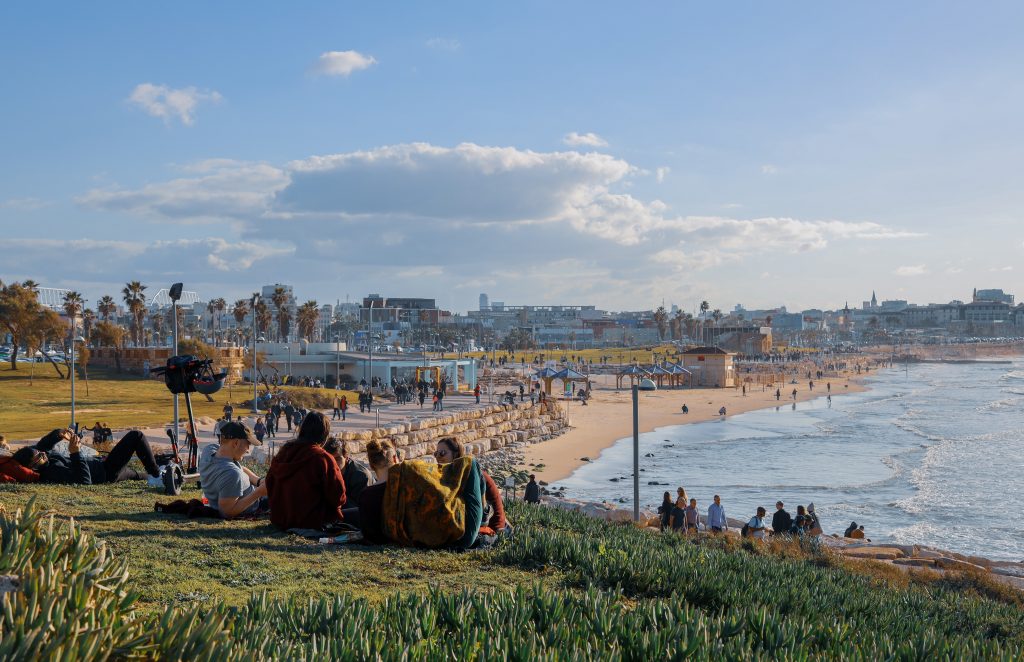 Welcome to a week-long adventure in Israel! Discover what to do in Israel for a week and immerse yourself in its rich history and diverse landscapes. From ancient city tales to serene Mediterranean shores, the journey is a sensory delight. To truly make the most of this adventure, a comprehensive itinerary is vital. Each day's plan uncovers new treasures, ensuring a memorable exploration of Israel's past and present. Join in this captivating experience, where history and nature come alive in a beautifully planned week. From the lush landscapes of the Galilee to the desert vistas of Mitzpe Ramon, you'll find endless possibilities of what to do in Israel for a week.
A Week-Long Adventure: Exploring Israel's Highlights
Are you looking for what to do in Israel for a week? This comprehensive itinerary will guide you through some of the country's most iconic and fascinating sites. From historical fortresses to natural wonders, there's something for everyone to enjoy.
Day 1: Masada, Dead Sea, and Ein Gedi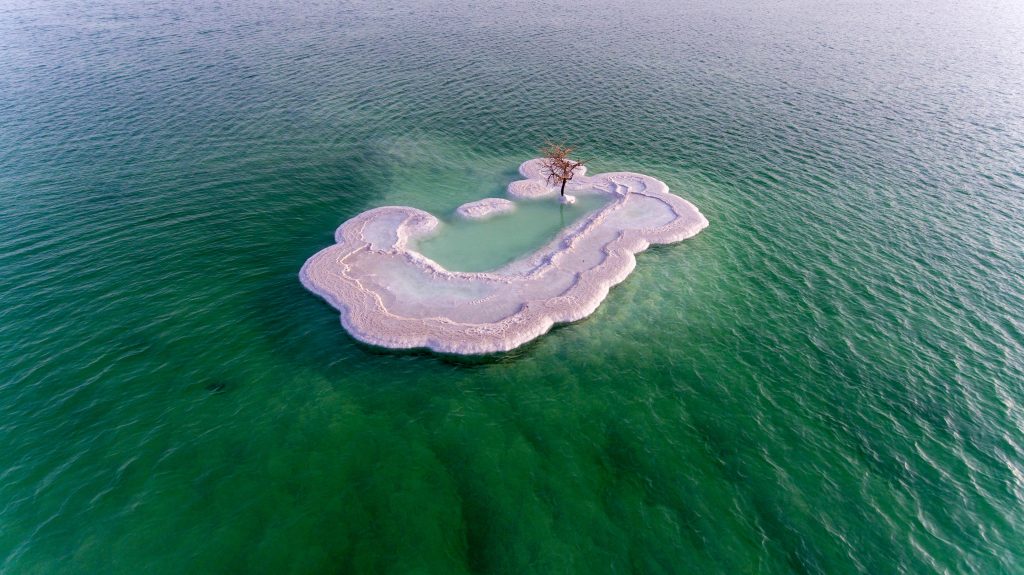 Kick-start your journey on what to do in Israel for a week with a visit to Masada, an ancient fortress perched high on a plateau. Discover its historical significance as you explore the ruins and learn about the stories of courage and resilience from the past.
Next, head to the Dead Sea, famous for its incredibly salty waters that allow you to effortlessly float. Take a relaxing dip and experience the unique sensation of buoyancy. Don't miss the chance to apply the mineral-rich mud, which is known for its therapeutic benefits and gives you a spa-like experience.
Wrap up the day at Ein Gedi Nature Reserve, a lush oasis in the desert. Explore the serene landscapes, hike along trails, and be captivated by the cascading waterfalls amid the greenery for the first day of adventure when looking for what to do in Israel for a week.
Day 2: Bethlehem Exploration; What to do in Israel for a week?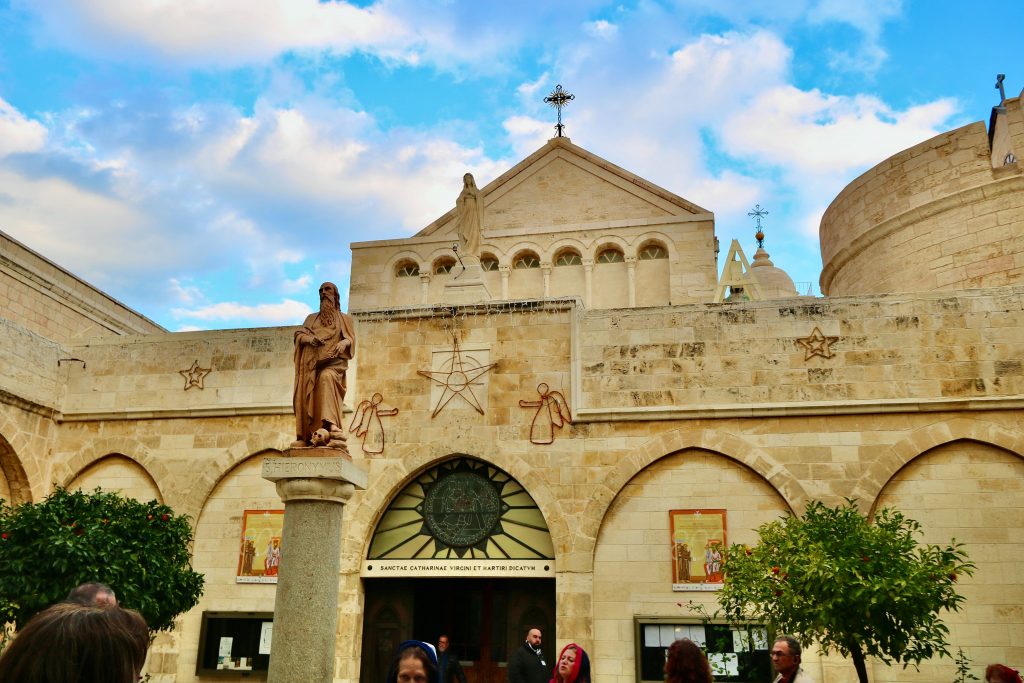 When it comes to what to do in Israel for a week, don't miss the chance to visit Bethlehem, the birthplace of Jesus Christ. On the second day, venture to Bethlehem, the birthplace of Jesus Christ. Visit the Church of the Nativity, an ancient and revered site, and learn about the cultural and religious significance of this city. Take time to understand the challenges and complexities facing Bethlehem today, gaining insight into its modern-day life.
Day 3: Exploring Jerusalem's Diversity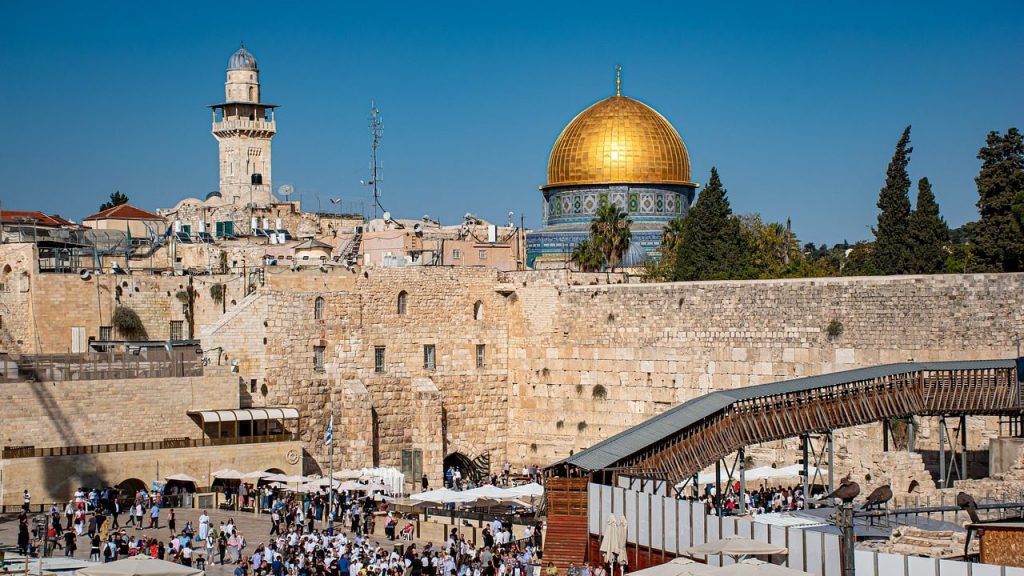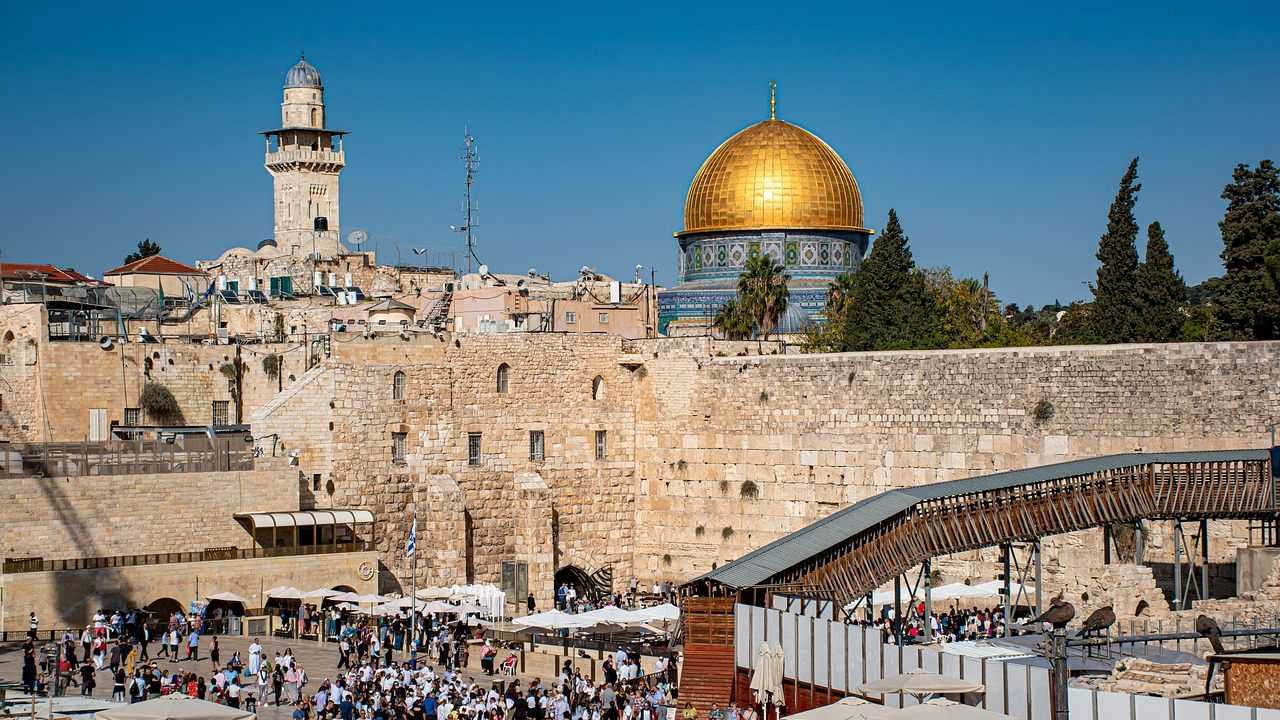 Explore Jerusalem's Old City on Day 3, where history comes to life. Visit the Western Wall, a symbol of faith and unity, and the Church of the Holy Sepulchre, a sacred Christian site if you are looking for what to do in Israel for a week. Immerse yourself in the rich history that permeates these ancient streets.
In the afternoon, head to Mahane Yehuda Market, a bustling hub of culinary delights and cultural experiences. Wander through the vibrant stalls, sample local treats, and witness the coexistence of various cultures and religions that make Jerusalem so unique.
These first three days on what to do in Israel for a week, offer a taste of Israel's incredible diversity and history. As you embark on the rest of your week-long adventure, you'll continue to uncover more of the country's hidden treasures and unforgettable experiences.
Day 4: Tel Aviv and Jaffa; What to do in Israel for a week?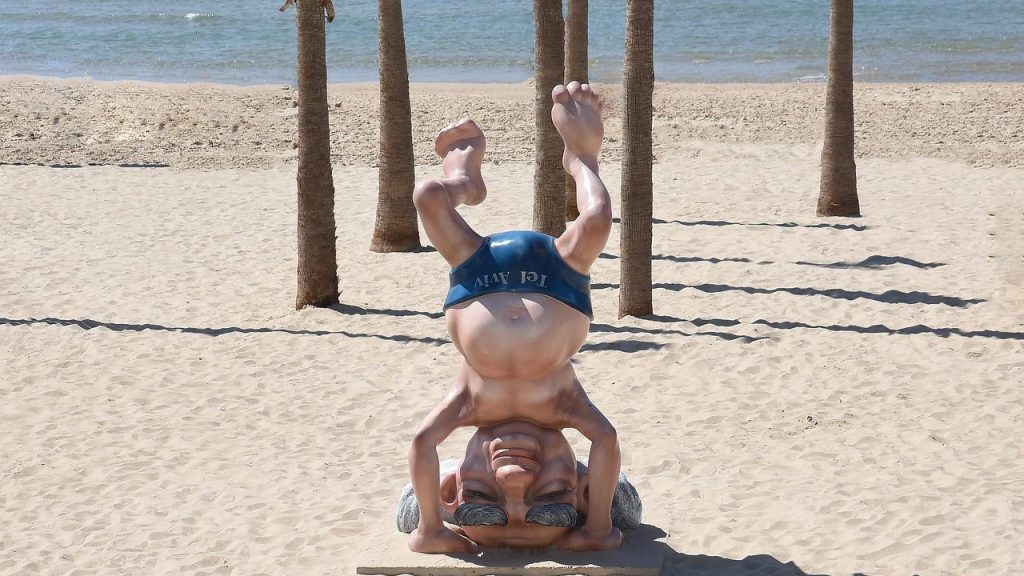 Day 4 on what to do in Israel for a week, takes you to the vibrant city of Tel Aviv and its historic neighbor, Jaffa. Start your exploration in Tel Aviv by strolling along the lively promenade of Rothschild Boulevard. Admire the unique blend of modern architecture and the city's youthful energy.
Move on to Jaffa, one of the world's oldest ports, with its charming narrow alleys and ancient buildings. Explore the famous Jaffa Flea Market, a treasure trove of antiques, crafts, and local delights. Don't forget to enjoy the stunning panoramic views of the Mediterranean from Jaffa's hilltop.
Day 5: Caesarea, Haifa, and Acre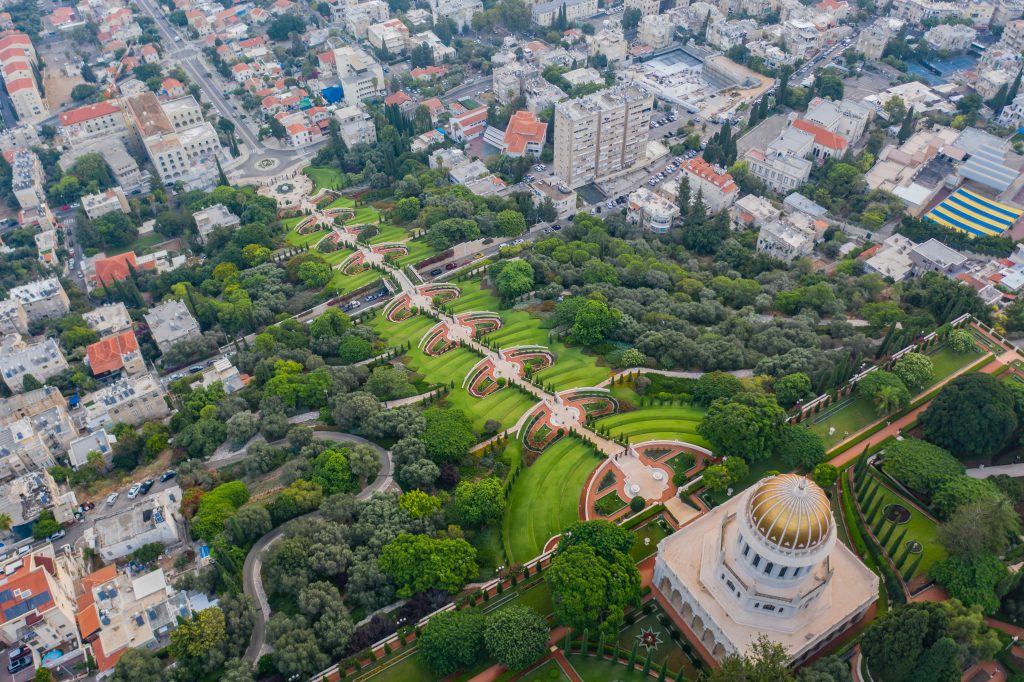 Day 5 offers a journey through historical and coastal gems. Begin at Caesarea, an ancient Roman port city. Marvel at the well-preserved ruins, including the amphitheater, Herod's palace, and the impressive aqueduct.
Next, visit Haifa, known for its stunning Bahá'í Gardens. Enjoy the tranquil beauty of the terraced gardens and the panoramic view of the city and sea.
End the day in Acre, a UNESCO World Heritage Site with a rich history. Explore the well-preserved Crusader fortress, walk through the bustling market, and discover the secrets of Acre's underground city.
Day 6: Nazareth, Sea of Galilee, and Capernaum; What to do in Israel for a week?
Day 6 starts with a visit to Nazareth, a significant religious site. Explore the Basilica of the Annunciation, where the angel Gabriel is said to have appeared to Mary. Immerse yourself in the city's cultural and religious heritage.
Next, head to the tranquil Sea of Galilee, where you can enjoy a boat ride on the serene waters. Visit Capernaum, an ancient fishing village mentioned in the Bible, and see the well-preserved ruins of a synagogue and houses.
These three days will offer you a glimpse into the diversity of Israel's landscapes and historical richness. As you continue your week-long adventure, you'll carry the memories of these remarkable destinations with you.
What to do in Israel for a Week; Unique Day Tours
For your final day in Israel, we've curated a list of unique day tours that promise unforgettable experiences. From breathtaking natural wonders to culturally rich cities, these destinations offer a diverse range of adventures.
Mitzpe Ramon: A Desert Delight
Embark on a journey to Mitzpe Ramon if you are looking for what to do in Israel for a week. This is a desert town perched on the edge of the Ramon Crater. Explore the stunning landscapes and the unique geological formations that make this place a geological wonder. Hike along the edge of the crater for panoramic views that will leave you in awe.
Hebron: A Glimpse into History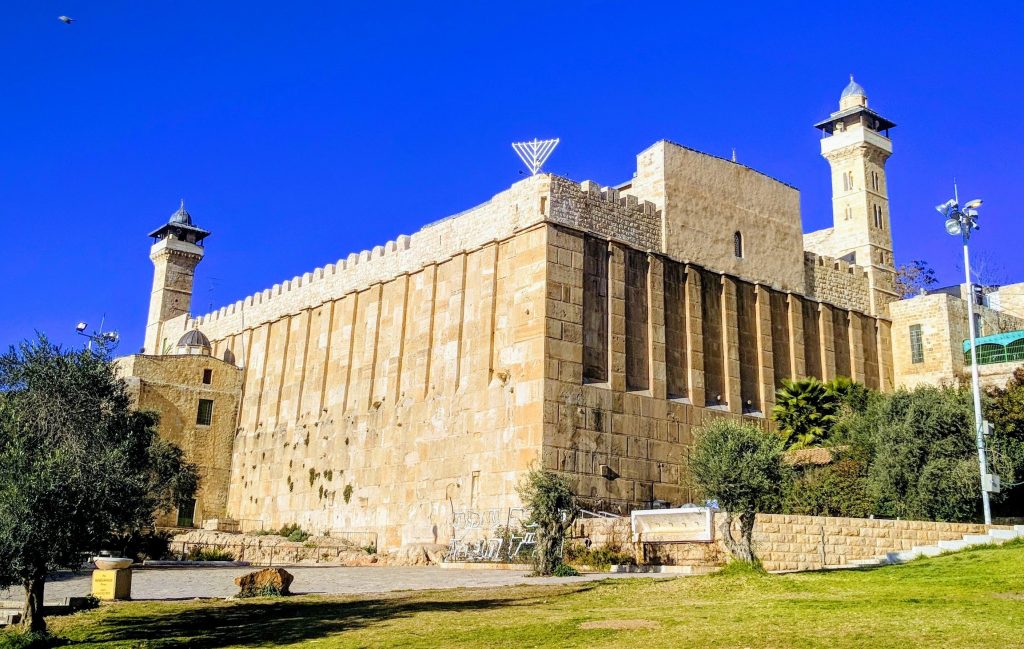 Travel to Hebron, a city with a rich historical tapestry. Walk through its ancient streets and visit the Cave of the Patriarchs, a site of immense significance to both Jewish and Muslim traditions. Immerse yourself in the city's cultural heritage and gain insights into its complex present-day dynamics.
Safed: An Artist's Haven
Venture to Safed, a city renowned for its artistic and spiritual atmosphere. Explore its cobblestone alleys adorned with galleries, studios, and artisan workshops. Dive into Safed's history as a center of Jewish mysticism and admire its breathtaking views of the Galilee region.
Rosh Hanikra: Coastal Marvel
Discover the enchanting Rosh Hanikra if you are looking for what to do in Israel for a week. This is a natural wonder where dazzling white cliffs meet the azure Mediterranean Sea. Take a cable car ride down to explore the intricate limestone grottoes carved by the waves over millennia. The striking beauty of this coastal landscape will leave you captivated.
Hiking in the Golan Heights: Nature's Playground
Embark on a hiking adventure in the Golan Heights when looking for what to do in Israel for a week. This is a region brimming with natural beauty. Explore its trails that wind through lush landscapes, offering breathtaking vistas and encounters with local flora and fauna. Whether you're an experienced hiker or a nature enthusiast, the Golan Heights offers a diverse range of trails to suit every level.
As you explore these unique day tour options for when looking for what to do in israel for a week, you'll wrap up your week-long journey in Israel with a flourish, creating lasting memories of the diverse landscapes and rich cultural experiences that the country has to offer.
What to do in Israel for a week?
There are many things to do when looking for what to do in Israel for a week. You can embark on a remarkable journey through the diverse landscapes, rich history, and vibrant culture of Israel. From the ancient stories whispered by the walls of Jerusalem to the natural wonders of the Dead Sea and the artistic allure of Safed, each day can bring new discoveries and cherished memories. Your exploration of Israel's treasures, guided by this comprehensive itinerary, can paint a colorful tapestry of experiences. Your week-long adventure can be a testament to the countless wonders that await those who seek to uncover what to do in Israel for a week.