Petra from Israel:
Tour Tel Aviv Petra is an exciting journey that takes you through two of the most iconic and historic destinations in the Middle East. Petra, also known as the "Rose City" or the "Enchanted City," is a UNESCO World Heritage Site and one of the Seven Wonders of the World. It is an ancient city carved into the rocks, with a rich history dating back to the Nabateans in 312 BC. Petra is a must-see destination for any traveler visiting the Middle East and is the perfect addition to any trip to Tel Aviv. Visit Petra after doing of the top things to do when traveling to Israel.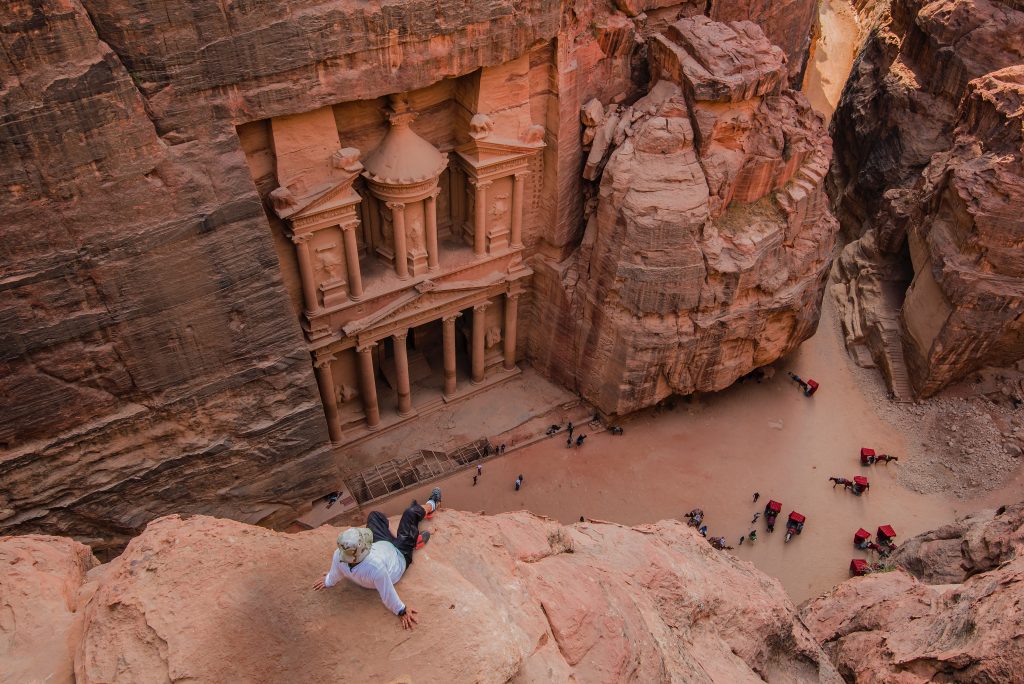 Guided Tour or Independent Travel?
We highly recommend a guided tour for your tour Tel Aviv Petra because of transportation, and visa requirements, and to have a safe experience. Crossing the border between Israel and Jordan can be a bit tricky, and a guided tour will ensure that you have a smooth and stress-free experience. Additionally, tour companies will handle visa requirements on your behalf, which can save you a lot of hassle.
A guided tour of Petra is the best way to explore this ancient city, as it will allow you to fully appreciate the historical and cultural significance of the site. The tour Tel Aviv Petra will take you through all the history and beautiful nooks and crannies hidden in Petra, and it will include stops at famous sites such as the Treasury, the Monastery, and the Street of Facades. The tour guides are experts on Petra's history and can provide a wealth of information and interesting facts about the site.
If you're short on time, it is possible to see Petra in one day, but if you prefer to take your time and relax, it can be a two-day experience. The two-day tour includes overnight accommodation in a nearby hotel, which allows you to fully explore Petra at your own pace.
After spending a day or two in Petra, you will head back to Tel Aviv in the evening. The tour is one of Israel's top tours and is a great way to combine two of the most iconic destinations in the Middle East and to fully experience the history and culture of this region. Tour Tel Aviv Petra is an incredible journey that is not to be missed and you will surely have a lifetime memory of your visit to this enchanting city.
Private Travel to Petra:
One option for getting from Tel Aviv to Petra is by private vehicle. If you choose this option, you will need to cross one of the borders into Jordan, which can be pricey and take time. It is important to note that you will need to have a pre-arranged visa before crossing the border, so be sure to research the visa requirements and apply for one in advance. It's also worth noting that many car rental companies do not allow their vehicles to cross the border so it's better to hire a private car and driver.
Another option for getting from Tel Aviv to Petra is by plane. Tel Aviv's Ben Gurion Airport offers flights to the Jordanian capital Amman, with Royal Jordanian Airlines operating two to three flights per day. These flights can cost a little more than other options, but they only take around 45 minutes. From Amman, you can either rent a car or use public transportation to get to Petra. Jordan has a well-developed transportation system, so it's easy to find your way from Amman to Petra by Bus or taxi.
Is Tour Tel Aviv Petra Safe?
Jordan and Israel have had a peace treaty since 1994, and generally, the border between the two countries is considered safe. Jordan is considered one of the more politically stable countries in the Middle East, and Petra is a popular tourist destination that receives thousands of visitors each year. The Petra Development and Tourism Region Authority (PDTRA) has implemented many safety and security measures to ensure the safety of tourists visiting Petra.
However, as with any international travel, it's always best to stay informed about current events and to take appropriate precautions. The US Department of State and other countries' travel advisory services regularly update their recommendations for travel to the region and should be consulted before planning a trip. In general, it's advised to be aware of your surroundings and to avoid any politically sensitive areas.
It is important to note that travelers will be crossing an international border, and there may be some specific issues that need to be taken into account, such as customs, visa, and currency restrictions. It is always recommended to check with the Jordanian and Israeli embassies before traveling, as regulations and requirements can change. In addition, it is also good to get travel insurance before traveling, in case of an emergency, and always keep your emergency contact information on you. Overall, while it is safe to travel to tour Tel Aviv Petra, it's always important to be prepared and informed before undertaking any international trip.
How to find the best private tour Tel Aviv Petra?
Private tours from Tel Aviv to Petra are a popular and convenient way to visit this ancient and iconic destination. With a private tour, you'll have a private guide and transportation, allowing you to tailor your experience to your interests and preferences.
The best private tour Tel Aviv Petra should be catered personally to you, from the time of departure, to the itinerary and desired sites to see, the best tour companies will offer you a range of personalized itineraries where you can pick and choose the one that is most suitable to you.. This type of tour is ideal for travelers who prefer the flexibility and comfort of a private tour, or for those traveling in a group who want to stick together. With private tours, you can have a more personalized and intimate experience of Petra that is not available in group tours. Travelers can have a more flexible schedule and can choose to spend more or less time at certain sites based on their preferences and interests. Private tours also offer a more comfortable way of transportation and generally more VIP service. 
Click here to find out more and speak to our agents about a private tour to Petra.
Visa and Transport for Tour Tel Aviv Petra
If you're planning a trip to Petra from Tel Aviv, it's important to find a tour that includes everything you need for an enjoyable and stress-free experience. One of the key things to look for is transportation to and from Petra, as well as visa assistance if necessary. This way, you don't have to worry about arranging your own transportation or dealing with the hassle of getting a visa on your own.
Experienced and Personable Guides
Another important aspect to consider when looking for the best Petra tours from Tel Aviv is the presence of a knowledgeable guide who can accompany you throughout the journey. Not only will this ensure that you see all of the major attractions in Petra, but a good guide will also be able to provide you with valuable information and context about the history and culture of the area.
In addition to these practical considerations, the best tour Tel Aviv Petra should also offer the opportunity to experience the natural beauty of the area, such as picturesque sunrises and sunsets. Furthermore, a good tour operator will be able to advise and adjust the itinerary to the best times to visit, to avoid heavy traffic or large crowds of tourists, so you can enjoy your trip to the fullest.
Sites to See on the Journey of Your Tour Tel Aviv Petra
There are several must-see sites on the journey of tour Tel Aviv Petra. One is the ancient city of Jerash, also known as Gerasa, which is one of the best-preserved Roman cities in the world and features impressive ruins such as the Hippodrome and the Hadrian's Arch. Another is the Wadi Rum, a desert valley known for its red sand dunes and Bedouin culture. Finally, of course, is Petra itself, the ancient Nabatean city carved into rock, and a UNESCO World Heritage site, famous for its architectural structures such as the Treasury and Monastery.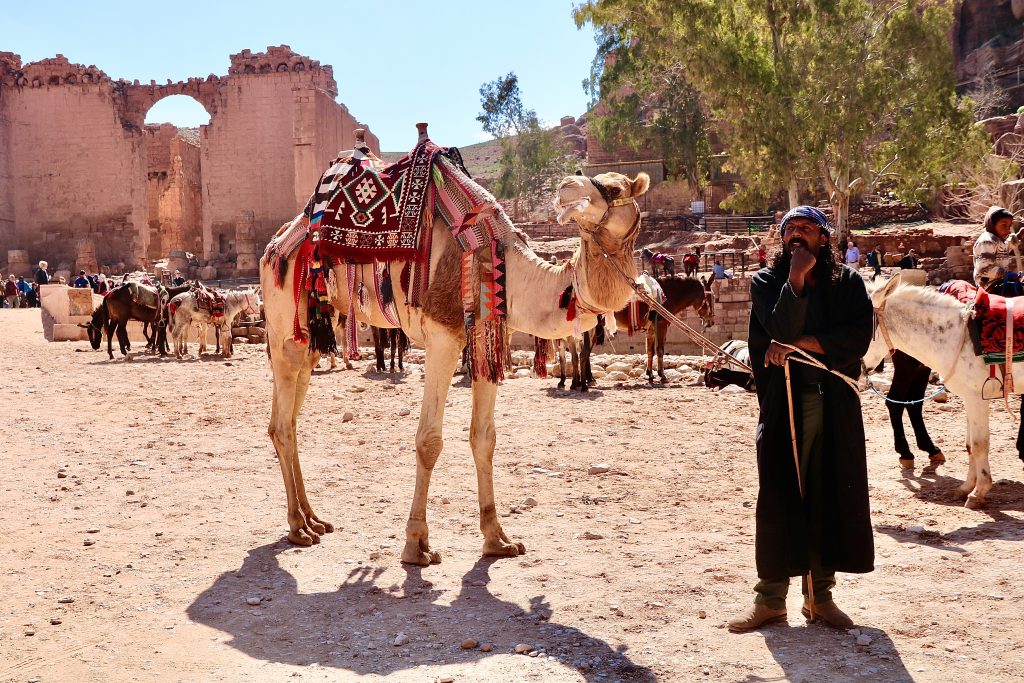 Traveling to Petra from Tel Aviv is an opportunity to discover one of the most iconic and ancient sites in the world. Petra, an ancient Nabatean city carved into rock, is a UNESCO World Heritage site and famous for its architectural structures such as the Treasury and Monastery. A tour Tel Aviv Petra, is an adventure that will take you through the desert and allow you to see the beautiful landscapes of Wadi Rum.
But Petra is just the tip of the iceberg, Israel has a lot more to offer, from the historical and religious sites in Jerusalem, to the beaches of Eilat and the nightlife in Tel Aviv. To learn more about how to have unique and memorable experiences in Israel, click here to discover the rest of our experiences. With our help, you will be able to experience the best of what Israel has to offer.