Is Tel Aviv worth visiting?
Yes, Tel Aviv is definitely worth visiting! This vibrant city is located on the Mediterranean coast of Israel and is known for its lively nightlife, delicious food, and rich culture. There are many top tourist attractions in Tel Aviv. This includes the Old City of Jaffa, the Independence Hall Museum, and the Tel Aviv Museum of Art. The city also has miles of sandy beaches, which are always packed with locals and tourists. Tel Aviv is a great destination for foodies, as there are many amazing restaurants and cafes serving up a wide range of local and international cuisines. Overall, because it is a city that has something for everyone, and a trip Tel Aviv is definitely worth adding to your travel itinerary.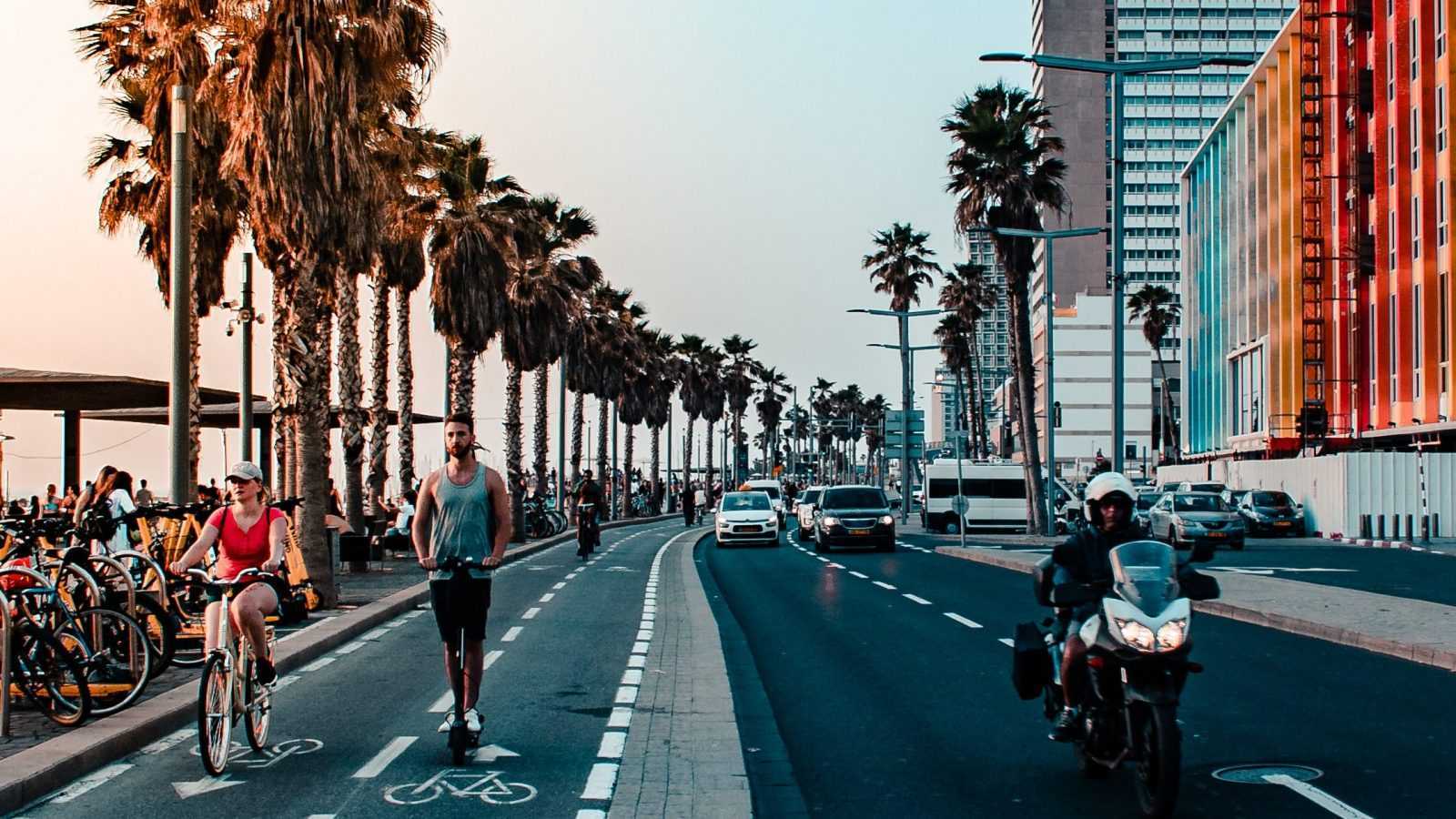 Why is Tel Aviv Famous?
Tel Aviv is the second to largest city in Israel. It is a modern, progressive and artistic hub, making it a key destination in all trips to Israel. It is famous for its artistic vibe, architecture, sandy beaches and award winning restaurants. The city is also known for its strong economy and its innovation and technology sector. These sectors have contributed to its status as a hub for business and commerce. Overall, Tel Aviv is a city that is famous for its unique blend of culture, history, and modernity, and it is a must-see destination.
How many days is enough for a trip Tel Aviv?
It really depends on your interests and how much you want to see and do on your trip Tel Aviv. If you want to see the major tourist attractions and get a taste of the city's culture and nightlife, then three or four days might be enough. However, if you want to really explore the city and its surroundings, or if you want to relax on the beach and take it easy, then you might want to stay for a week or more. There are many things to see and do in Tel Aviv, and the more time you have, the more you will be able to experience. Ultimately, the right amount of time for a trip Tel Aviv will depend on your personal preferences and interests.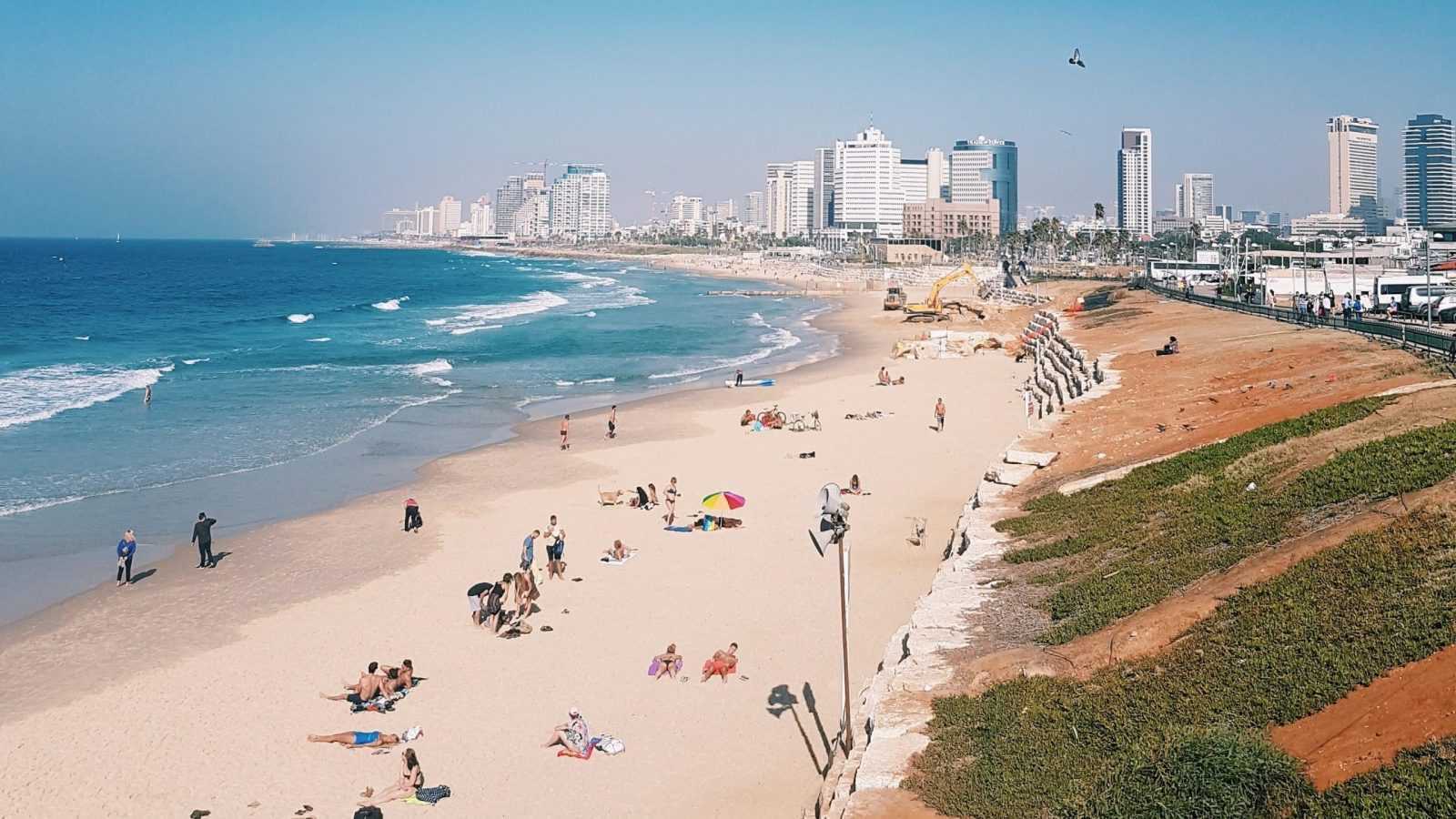 Is it safe to travel to Tel Aviv now?
Yes. Tel Aviv is generally a very safe city to visit. There is a very low crime rate and a high level of security. However, like any city, there are certain areas that can be more risky. It is always a good idea to be aware of your surroundings. Take common sense precautions to protect yourself and your belongings. In addition, it is important to be aware of any potential political or security risks, and to check the latest travel advisories and warnings from reliable sources before planning your trip Tel Aviv.
Additionally, knowing where the closest bomb shelter is at the place where you are staying is always a plus. Hotels will guide you, and many Airbnb's have a private shelter in the apartment itself should there be a need for it. When out in public, follow guidelines and police should there be a security scare. Overall, Tel Aviv is a safe and enjoyable destination for travelers.
Is there a dress code in Tel Aviv?
No. There is no dress code in Tel Aviv, as it is a modern and cosmopolitan city, and there is generally no dress code that visitors need to follow. Tel Aviv is a vibrant artistic and cultural hot spot making fashion in Tel Aviv very unique and personal. When it comes to self expression, the sky's the limit on your trip Tel Aviv.
Can you wear shorts in Tel Aviv?
Yes. In the summer and hotter months, please do!
Can you wear jeans in Israel?
Yes. When it comes to visiting religious sites or highly religious neighborhoods, it's important to follow the requested dress code to respect the locals. But in general, when out and about in the cities or countryside, jeans are the norm.
Can you drink alcohol in Tel Aviv?
Yes, it is legal to drink alcohol in Tel Aviv. There are many bars, pubs, and clubs in the city where you can purchase and consume alcoholic beverages. Israel has a vibrant nightlife and alcohol is part of the norm in Israeli culture. Alcohol can also be purchased at stores and supermarkets. It is important to note that it is illegal to drink alcohol in public places, such as streets and parks. Additionally it is also illegal to drive after consuming alcohol. It is recommended to drink responsibly and to follow local laws and customs.
What language is spoken in Tel Aviv?
The official language of Tel Aviv is Hebrew, which is spoken by the majority of the city's residents. However, English is also widely spoken and understood in Tel Aviv. This is especially true in the tourism and hospitality industries making a trip Tel Aviv really easy for many travelers. Most signs and advertisements in the city are written in both Hebrew and English. It is also common to hear people speaking English in the streets, particularly in areas popular with tourists. Additionally, it is not uncommon to hear other languages spoken in Tel Aviv, as the city is home to a diverse population of people from many different countries.
What is the best month to plan for your trip Tel Aviv?
The best time for your trip Tel Aviv depends on personal preferences and the activities you wish to do during your trip. In general, the spring and fall months are considered the best times to visit. This is because the weather is pleasant and temperatures are not too hot. During these months, the city is filled with blooming flowers and the beaches are less crowded. The summer months (June to August) can be very hot and humid. They are also the busiest and most popular time to visit due to the long daylight hours and many outdoor events and festivals. The winter months (December to February) are cooler and drier, with some rain. These months are also less crowded and offer the opportunity to experience cultural events and holiday celebrations.
Is Tel Aviv a walkable city?
Tel Aviv is generally considered a very walkable city. It is a compact and well-developed downtown area with wide sidewalks, and many pedestrian-only streets. The city is also served by a network of bike lanes and has a public bike-sharing program, making it easy to get around by bike.
Is Tel Aviv an expensive city?
As for the cost of living, Tel Aviv is generally considered an expensive city. Prices for goods and services, such as food, transportation, and accommodation, are higher than in many other cities around the world. However, there are ways to save money. This includes eating local street food, using public transportation, and staying on budget or shared accommodation options.
Is Tel Aviv safe at night?
Tel Aviv is generally considered a safe city, and it is uncommon to experience violent crime. However, like any city, it is always a good idea to be aware of your surroundings. Take necessary precautions, such as avoiding walking alone at night in poorly lit areas. The city has a visible police presence and a high level of security, and there are emergency call boxes and safe zones located throughout the city. Overall, Tel Aviv is a welcoming and friendly city, and visitors are encouraged to enjoy all that it has to offer.
Do I need a PCR test to enter Israel?
Currently, in 2023, there are no COVID-related limitations in place. There is no requirement to have a PCR test in order to enter the country. Visiting Israel has never been easier, so why wait? Start planning your trip Tel Aviv now and experience all that this vibrant and exciting city has to offer.
Do US citizens need a visa for a trip Tel Aviv, Israel?
US citizens do not need a visa to enter Israel for stays of up to 90 days for tourism or business purposes. Upon arrival, visitors are issued a stamp in their passport, which serves as a temporary visitor permit. It is important to note that this stamp may not be extended, and visitors must leave the country before it expires. If you plan to stay in Israel for longer than 90 days, or if you plan to work, study, or reside in the country, you will need to apply for a proper visa through the Israeli Ministry of Foreign Affairs or the nearest Israeli embassy or consulate. It is always a good idea to check the requirements before traveling to ensure that you have the necessary documentation.
What are the best tours for a trip Tel Aviv?
The best tours for a trip to Tel Aviv will vary depending on your interests. One popular tour is the diamond exchange tour. This tour takes you to the heart of Tel Aviv's diamond district and provides an in-depth look at the diamond cutting process. Another popular tour is the sailing tour from Herziliya to the old city of Jaffa. This provides a unique perspective of the coastline and offers the chance to explore Jaffa's historic streets. Additionally, there are many other unique and fun tours available in Tel Aviv, such as food tours, street art tours, and architecture tours.
To find more information about the various tours available and to book your tour, click here.