In this article, we will explore 20 fascinating facts about Israel that will give you a deeper appreciation for this top travel destination. So, let's dive in and learn more about the facts about Israel that make it such a unique and memorable place to visit.
Facts about Israel; Sites and Attractions
1. Israel is the same size as New Jersey
Israel may be a small country but it is packed with adventure and excitement. Driving the full length of Israel, from north to south, only takes six hours. The width of the country can be crossed by car in about 90 minutes. Despite its small size, there is no shortage of interesting and unique things to do. From religious sites, to its beautiful beaches, any trip to Israel will feel too short.
2. The Dead Sea is the lowest point on Earth
This famous landmark in Israel is famous for its mineral rich salty water with endless healing properties. The Dead Sea is the lowest point on Earth, and there are many places to be able to stop and photograph the drive down. The Dead Sea is one of Israel's top attractions, and it is a great place to visit for a day trip. Near the Dead Sea is the famous Masada National Park. This ancient fortress overlooks the Dead Sea and is a popular place to visit.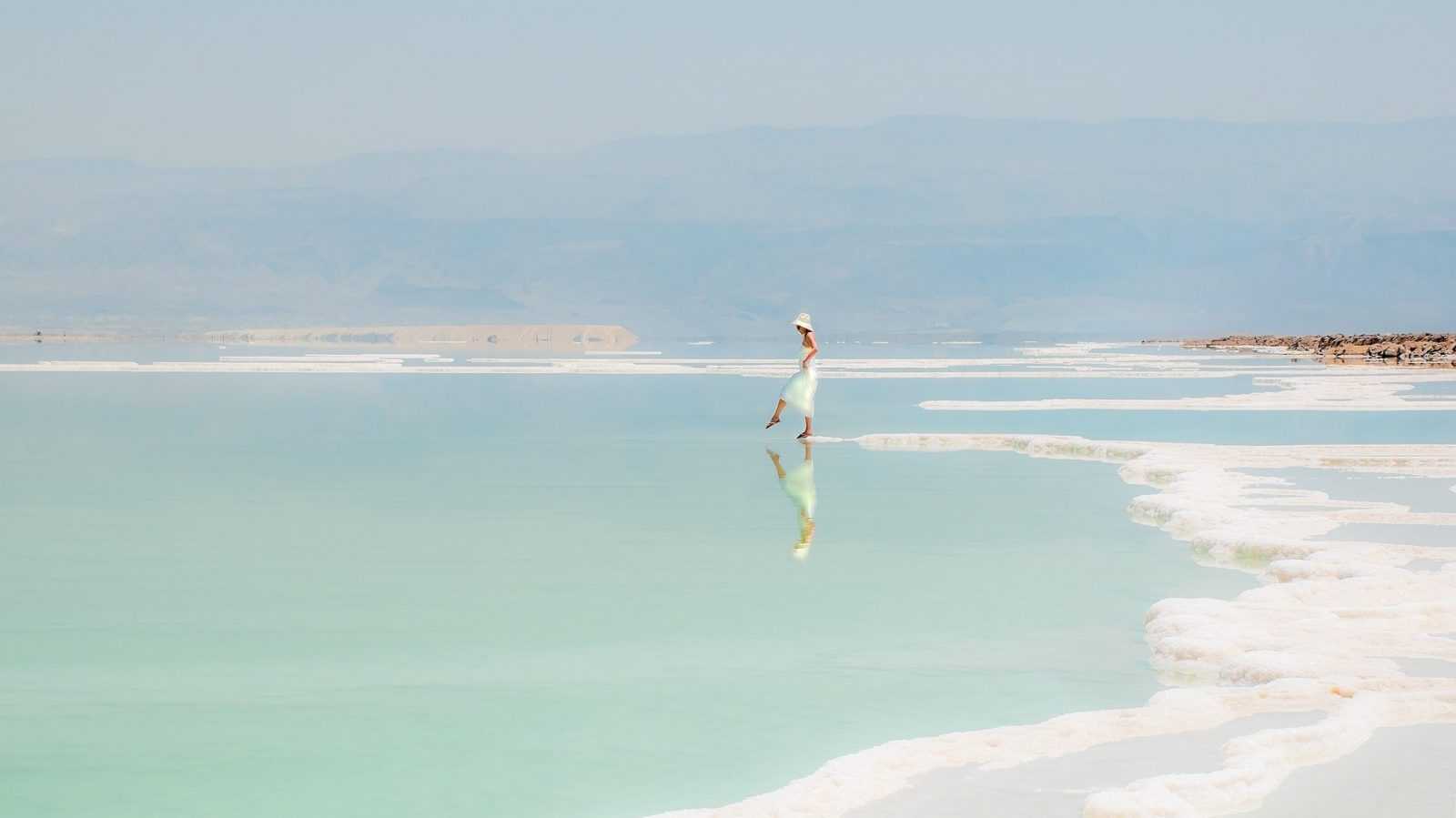 3. Israel has many of the world's most important religious sites
This is one of the more commonly known facts about Israel. Israel has many of the world's most significant religious sites. For Jews, the Western Wall, the Temple Mount, and the city of Jerusalem are of great importance. There are many Christian holy sites in Israel that include Jerusalem's Church of the Holy Sepulcher, the Sea of Galilee, and Bethlehem's Church of the Nativity as essential sites. Muslims hold the Al-Aqsa Mosque and the Dome of the Rock in high regard. These sites attract millions of pilgrims and tourists each year, making Israel a top religious tourism destination.
4. The worlds largest wholesale diamond center is in Israel
The Israel Diamond Exchange is the largest in the world. The diamond industry in Israel is massive and a large percentage of imports and exports are diamonds. The Israel's diamond history goes way back to the time before Israel's independence. The immense diamond universe that is in Tel Aviv can be visited and explored with the Diamond Tour. The international diamond trade in Israel is one of the lesser known facts about Israel.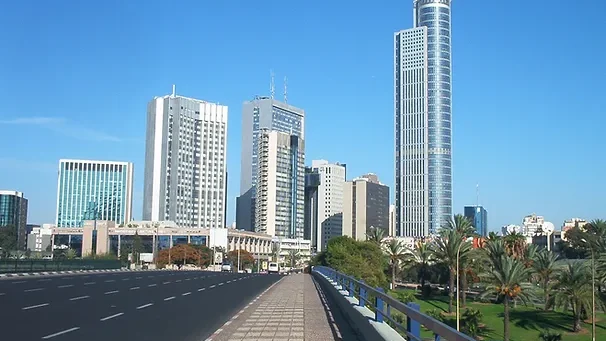 5. Eilat is duty-free, making purchases free of VAT
Eilat, a city in southern Israel, is duty-free, which means that purchases made there are free of Value Added Tax (VAT). This exemption applies to a wide range of goods, including electronics, cosmetics, jewelry, and more. As a result, Eilat has become a popular shopping destination for both Israelis and tourists. Additionally, Eilat is a popular tourist destination known for its stunning beaches and vacation resorts. The reef in the Red Sea is a unique feature of the area, attracting visitors from around the world who come to explore its diverse marine life.
Cultural Facts about Israel
6. Hebrew is the only language in the world that has been revived from extinction
This is one of the most unique facts about Israel. Israel has two official languages, Arabic and Hebrew. For nearly 2,000 years, Hebrew was a dead language and it was successfully revived in the 19th century making it the only language in the world that was successfully revived from extinction. Now, Hebrew is the mother tongue to over 5 million people, and is spoken by over 9 million people across the world. Although Hebrew and Arabic are Israel's official languages, it is easy to visit Israel with just English, as many cities and popular tourist attractions are catered toward English speakers.
7. Israel has the highest number of museums per capita in the world.
Israel boasts the highest number of museums per capita in the world. The country has over 230 museums, covering a wide range of subjects including art, history, archaeology, and science. Many of these museums are world-renowned, such as the Israel Museum in Jerusalem and the Yad Vashem Holocaust Memorial Museum. Click here to read more about Israel's top museums.
8. Israel is the only country that has a mandatory military service requirement for women.
The requirement was introduced in 1948, following the establishment of the state of Israel, and applies to all Jewish and Druze women over the age of 18. The aim of the policy is to promote gender equality and encourage women's participation in the military, which is seen as a key institution in Israeli society. Women serve in a range of roles in the military, including combat positions, and have made significant contributions to Israel's defense. It is common to see Israeli women soldiers in uniform throughout major cities and attractions.
9. Israel became the first country to ban the use of underweight models on catwalks
After Israel introduced this law in 2012, a range of other countries followed suite like France and Spain. The bill ensures that models must bring an up to date medical report from a doctor verifying they are of a healthy weight. This was introduced to combat eating disorders like anorexia and bulimia.
10. On Yom Kippur, Israel shuts down. From traffic, stores and even radio and TV all of it shuts down
Yom Kippur is the holiest day of the Jewish calendar. This holy day in Israel is highly unusual as the entire country shuts down in respect of the holy day. Ben Gurion International Airport closes and there are no flights throughout this 26 hour day. Additionally, there are no private vehicles on the streets of Israel which means the highways and main roads fill with bikes, skateboards and roller blades. Additionally, all shops, attractions and restaurants in Israel will be closed on Yom Kippur. Click here to read more about the Jewish calendar and Jewish holidays.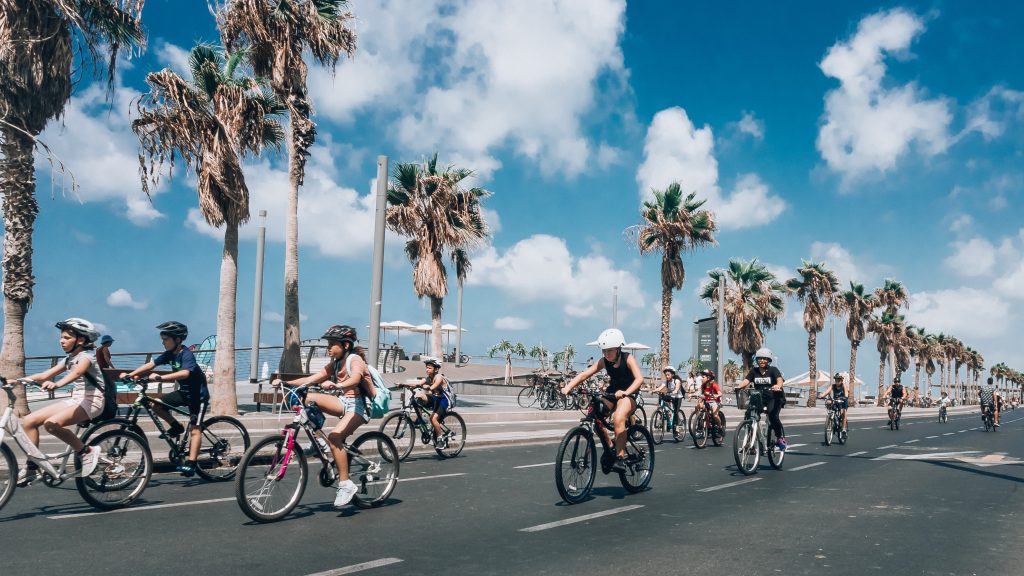 Food Facts about Israel
11. Israel's national dish is falafel
This fried chickpea dish is often served in a pita bread with fresh veggies and tahini and is usually completely vegan. Israeli cuisine is a fusion of traditional Jewish dishes and influences from the Middle East, Mediterranean, and North Africa. The food is characterized by fresh and flavorful ingredients such as hummus, falafel, shakshuka, and Israeli salad. Street food is popular with dishes like sabich and shawarma that can be found throughout the many street markets in Israel.
12. Israelis are the world's biggest consumers of fruits and vegetables per capita
This is one of the well known food facts about Israel. In addition to the many of Israel's popular dishes that are usually vegan and vegetarian, most meals in Israel are based around fresh vegetables, especially breakfast which includes a fresh Israeli salad.
13. 18 is the legal drinking age
Israel is known for its lively nightlife in Tel Aviv and Jerusalem and part of that includes locally brewed beer, wine and the famous Israeli anise drink called Arak. In addition to its nightlife, Israel has many vineyards and wineries in the wine regions in the Judean Desert and the Galilee that are great to tour on a winery tour. Because alcohol is very much part of Israeli culture, the legal drinking age is 18.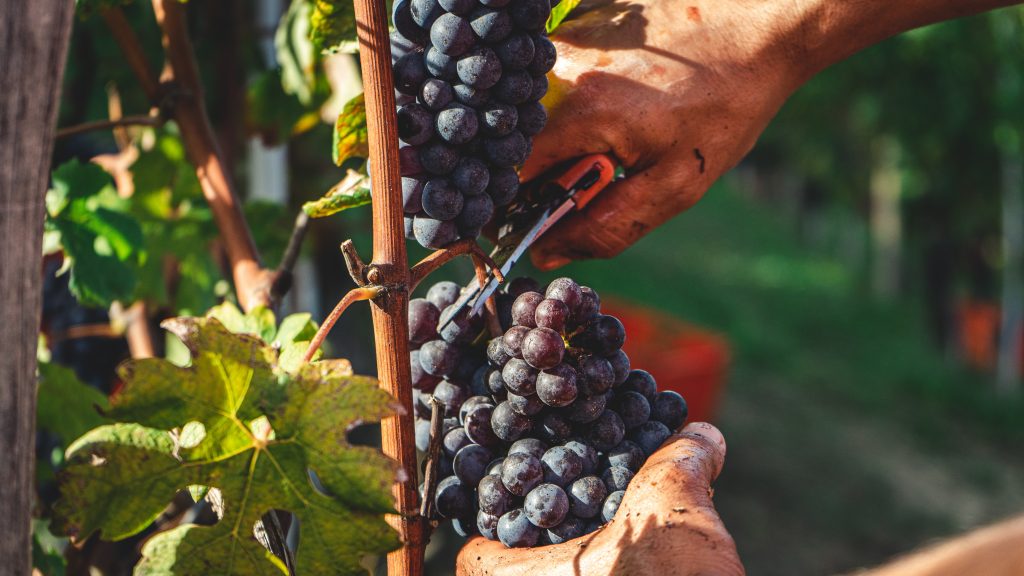 14. Babies in Israel are 10 times less likely to be allergic to peanuts then in other countries
This is hypothesized to be because of a popular Israeli peanut based snack called Bamba that is usually introduced to young infants because of its easily digestible texture. Whereas in other countries where the rate of peanut allergies are much higher, peanuts aren't introduced as young as they are in Israel. But this is just hypothetical and has not been proven. There are many unique snacks and dishes that are local to Israel that are worth exploring in a cuisine tour.
15. Israel has a very large vegan population
Many of Israel's national dishes are vegan, like hummus, tahini and falafel. Additionally, Tel Aviv is the mecca for vegans with many upscale vegan restaurants, as well as a wide array of divine vegan dishes in most restaurants and cafes. Traveling to Israel with dietary restrictions is very easy, because many Israeli's have unique dietary requirements that range from veganism, kosher, halal, and allergies. Because of this, many restaurants in Israel are capable and gracious when dealing with food restrictions.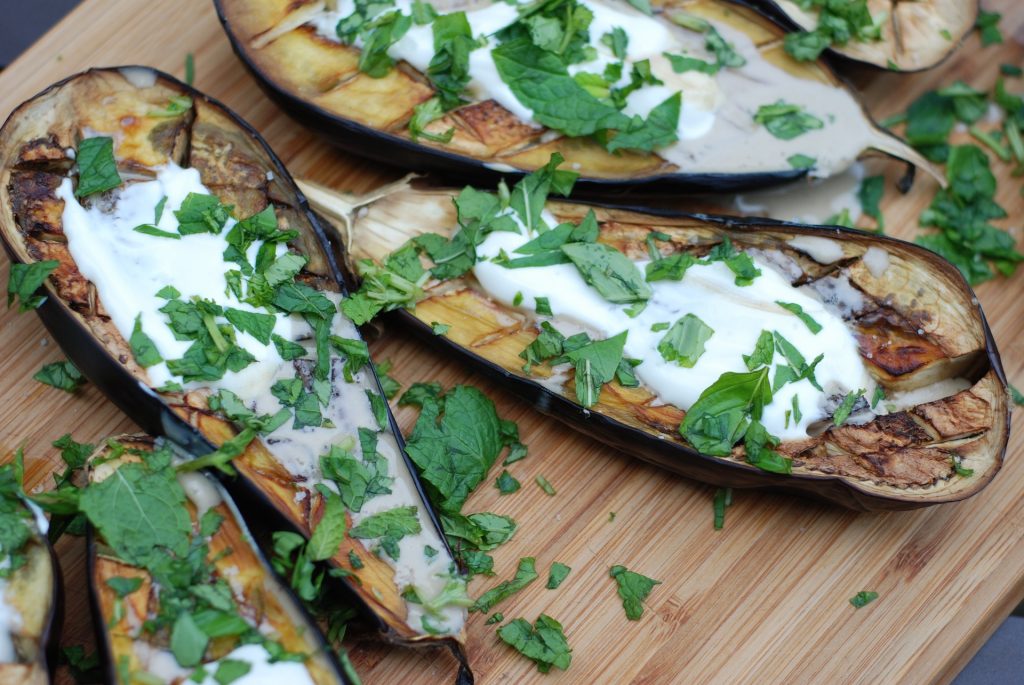 Random Facts about Israel
16. Israel has a Mediterranean climate
This is one of the better known facts about Israel. The summers can get very warm as the sun in Israel is very strong, year round. When visiting Israel it is important to bring adequate sun protections. The winters are short and in some parts of the country can be considered very mild. But throughout Israel, the winter is known to be the rainy season and its important to pack adequately if you are planning to come in the winter season. Click here to read more on the climate and weather in Israel and what to wear.
17. Israel is the only country in the world that has more trees today than it had 50 years ago
This is due to the efforts of organizations such as the Jewish National Fund, which has planted over 250 million trees since its inception. The reforestation program has helped combat desertification and improve the country's ecosystem. Today, nearly 8% of the country is covered by forests, and Israelis take pride in their country's commitment to environmental conservation.
18. Despite its small size, Israel is bordered by snow peaks at one end and desert beach on the other
On the most northern part of Israel, past the Golan Heights, the famous Mt. Hermon. This mountain becomes quite the ski and snow resort in the wintertime and is always cooler throughout the year. The southern most point in Israel is the famous vacation resort and beach city called Eilat. Eilat is famous for being warm year round and is a popular spot for divers and snorkelers to explore the diverse marine life in its clear waters and reefs.
19. In 2022, Tel Aviv was rated as the most expensive city in the world to live in
Tel Aviv is on the coast of Israel and has many beautiful beaches lining the city. This famous city is known for its artistic and young scene making it a very popular hip city. It hosts the largest gay parade in the Middle East, and has many well known tourist sites and attractions, like the street markets and the old city of Jaffa. One of the newer facts of Israel is that Tel Aviv has been dabbling in the top 10 most expensive cities in the world for many years, but only recently did it snag that number 1 spot.
20. Rummikub was invented in Israel
Israeli inventions range from USB sticks, to firewalls and voicemail services. Another one of Israel's popular inventions is the game of Rummikub. Israeli culture is flush with games and sports making it no surprise that one of the most well known game was invented in Israel.
Those are 20 facts about Israel that you probably didn't know! Israel has many secrets that are waiting to be explored and if you're looking for a unique travel experience, consider visiting Israel and exploring all that this small but mighty country has to offer. Reach out to one of our agents by clicking here to make your trip to Israel unforgettable.