For those who want to experience Israel at its finest, VIP travel is the way to go. Israel is a small country with a big reputation, and for good reason. With a history that stretches back thousands of years, and a culture that is rich and varied, it's no wonder that so many people are drawn to this Middle Eastern nation.
Israel is a very popular country for tourists to come visit. Whether you're a seasoned traveler or looking for a vacation, this small country offers a wealth of experiences and lifetime memories to be made. The welcoming and fascinating culture of Israel is a must-see for many people and is often on people's bucket list. From religious reasons, to exploring an artistic, friendly, and delicious culture, Israel has something to offer for everyone. The country's rich history, diverse population and culture, and beautiful landscapes all make it a destination not to be missed. There are so many things to see and do in Israel. From visiting historical sites and landmarks, to experiencing the delicious and unique cuisine, and enjoying the country's vibrant nightlife. With so much to offer, it's no wonder that Israel is such a popular destination for tourists.
When it comes to VIP travel, Israel offers a wide range of options. From luxurious spa vacations to private tours of historical sites, there's something for everyone. Whether you're interested in history, adventure, or relaxation, VIP travel in Israel is the ultimate way to explore this fascinating country.
Resorts and Spas
One popular option for VIP travel in Israel is the spa vacation. Israel is home to some of the world's most luxurious spa resorts. Many of which are located in the mineral-rich Dead Sea region. These resorts offer a variety of treatments, including mud baths, massages, and other pampering services. The mud and mineral-rich water of the Dead Sea is known for its healing properties, making it the perfect place to relax. Many of the spas also offer yoga and meditation classes, allowing you to truly unwind and leave your stress behind.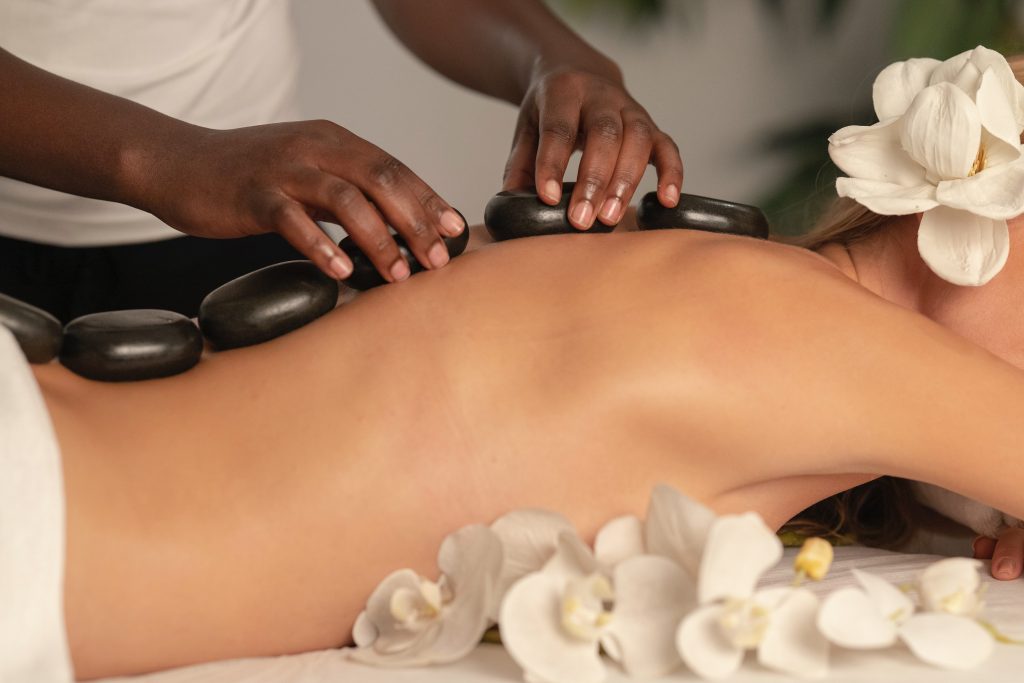 Historical Sites
VIP travel tours of Israel's many historical sites are a must for those interested in history. These tours offer a more in-depth look at the country's rich past. They also provide a unique and exclusive experience that is not typically available to the general public. One of the main advantages of VIP travel tours is the access they provide to parts of historical sites that are not open to the general public. This allows visitors to see parts of the sites that most people never get to see. It provides a truly unique and memorable experience.
Religious Historical Sites
Famous historical sites that are often visited on VIP travel tours in Israel include the Western Wall, and the Church of the Holy Sepulcher. These sites are all incredibly significant in terms of Israel's history and culture, and offer a glimpse into the country's rich past. The Western Wall, for instance, is the holiest site in Judaism, and a visit here is an incredibly powerful experience. The Dome of the Rock and the Church of the Holy Sepulcher have religious significance and are important places of pilgrimage. Additionally, Israel has many Christian holy sites that are explored by tourists.
These sites are typically led by knowledgeable guides who can provide insight into the significance of each site. This can give you a deeper understanding and appreciation of Israel's history. With VIP travel tours, you'll be able to explore these sites in an exclusive and in-depth way, making your visit truly special and memorable. To book your historical tour, click here.
Adventure VIP Travel
If you're looking for something more adventurous, VIP travel in Israel also offers options for activities like hot air balloon rides, helicopter tours, and even glider rides. These experiences provide a unique perspective on the country and its landmarks, allowing you to see it from new heights and angles. Imagine floating over the rolling hills of the Galilee region, or soaring over the ancient ruins of Masada. These activities offer once in a lifetime experiences that you'll never forget. Click here to learn more.
VIP Travel – Winery Tour
Another great option for in Israel is a private tour of the country's many wineries. Israel is becoming well known for its high-quality wines. Experience the wineries in an exclusive way that you wouldn't be able to otherwise. With a private tour, you will be able to learn about the wine-making process, taste a variety of wines that are not typically available to the general public, and meet the winemakers themselves. This is a unique and memorable way to combine your love of wine with your travel experience.
A VIP travel tour of a winery allows you to gain an in-depth understanding of the history and tradition of Israeli winemaking from the experts. During the tour, you will be able to see the vineyards and the winery. You will learn about the grapes and the winemaking process, and taste a selection of wines. Wineries in Israel produce a wide range of wines, so you will have the opportunity to taste different styles. In addition, meeting the winemakers themselves will give you a more personal and authentic experience of the wine culture of Israel. It's an excellent opportunity to learn about Israeli wines, enjoy the delicious taste and know more about the people behind it. Book your private winery tour by clicking here.
Exploring the Great Oudoors
For those who are interested in exploring the natural beauty of Israel, VIP travel also offers options for ecotourism. From hiking in the Golan Heights to bird watching in the Hula Valley, there are many ways to explore the natural beauty. Additionally, ecotourism can include activities like jeep safari, horseback riding, and hot air balloon rides to experience the country's natural beauty in style.
Additionally, take a private sailing tour of the coast of Tel Aviv for a day out in the sun! Learn more about the sailing tour by clicking here.
VIP Travel Culinary Experience
VIP travel in Israel also offers the opportunity for culinary experiences. This can immerse visitors in the country's diverse and delicious fusion cuisine. The country's diverse population and long history have created a unique culinary landscape, where you can find traditional and innovative dishes made with a mix of local and global ingredients. A VIP culinary tour will give you the chance to sample it all in an exclusive and in-depth way. From the traditional falafel and hummus to the modern fusion dishes, you'll be able to taste the flavors of Israel.
Additionally, many of the VIP culinary tours include the opportunity to visit local markets. Here you can learn about the ingredients and techniques used in Israeli cooking. You'll get to explore the local markets, where you will find fresh produce, spices, and other ingredients. Your guide will introduce you to the local products, explain their use and significance, and show you where to find the best ingredients. With VIP travel, you'll be able to experience the taste of Israel's unique cuisine like never before, and gain new skills to continue enjoying it back home. Book your luxury culinary experience by clicking here.
Diamond Tour
VIP travel allows you entry to exclusive and private places that are not typically accessible to the general public. One such place is the famous and well-known Israel Diamond Exchange in Tel Aviv. This is where many of the world's highest value diamonds are stored and traded. The Israel Diamond Exchange is one of the most secure complexes in the entire country. It is usually off-limits to visitors. However, with VIP travel, you will have the opportunity to explore the hidden diamond world. The tour will allow you to experience the unique atmosphere and industry that takes place inside.
During a VIP travel tour of the Israel Diamond Exchange, you will be able to explore diamond cutting factories. This is where you can see diamonds being cut and polished by expert craftsmen. This is a rare opportunity to witness the art of diamond cutting and learn about the process involved. In addition, you will be able to enter the exclusive trading hall. This is where you can observe diamonds being traded and have the opportunity to purchase diamonds that haven't reached the market yet. It's a unique opportunity to learn about the diamond market and see a wide variety of diamonds. This VIP travel experience is an exclusive opportunity for those who are interested in diamonds and the diamond industry. Book your diamond tour by clicking here.
Summary
Overall, VIP travel in Israel offers a wide range of options for those looking for a luxury experience. From spa vacations in the Dead Sea to private tours of historical sites, there's something for everyone in this fascinating country. With VIP travel, you will be able to experience Israel in an exclusive and luxurious way, with access to amenities and services that are not typically available to the general public. Read more about exploring Israel by clicking here.