Israel is a fascinating destination filled with a rich history, diverse culture and natural beauty and here is what to see in Israel in ten days. Nestled in the Middle East, Israel is a small country that sits on the coast of the Mediterranean Sea. It neighbors Jordan, Egypt and Lebanon. From ancient ruins to modern cities, serene religious sites to stunning landscapes, the juxtaposition of Israel's major attractions make it an unparalleled travel experience.
Apart from all the modern attractions in Israel, the land holds great significance for three major religions, Judaism, Christianity and Islam. Because of the religious sites in Israel, it is quite a popular pilgrimage destination for millions of people each year.
In this article we will guide you on what to see in Israel in ten days. From the ancient streets of Jerusalem to the trendy markets in Tel Aviv, the shores of the Dead Sea and so much more. Read more below to start your epic journey!
What to see in Israel in ten days: Tel Aviv
Days 1 -3
For the first day of your Israel trip, you will arrive at Ben Gurion International Airport in Tel Aviv. Ben Gurion is located very centrally. One can easily access any of Israel's major cities via train at Ben Gurion. We recommend exploring the 'Markaz' of Israel for the first three days of your visit in Israel. This includes the Tel Aviv and Jaffa district.
After landing in Ben Gurion, check into your hotel and take some time to rest and recover from your journey. In the evening, explore the trendy neighborhood of Neve Tzedek. This neighborhood is known for its narrow streets, unique boutique and artisan shops and vibrant art scene. Enjoy a dinner at one of the many trendy restaurants in the area to get your first taste of authentic Israeli cuisine.
Carmel Market
For the second day of your trip in Israel, begin your day with a visit to the Carmel Market. This is one of Israel's most popular outdoor markets. Located in the center of Tel Aviv, explore the sights, sounds and flavors of this iconic location in Tel Aviv.
Continue on with the day by taking a stroll along the famous Rothschild boulevard. From here, view its beautiful Bauhaus style architecture and vibrant street life. Visit the White City which features a collection of over 4,000 Bauhaus-style buildings. This unique feature of Tel Aviv is what makes it a UNESCO World Heritage site. When in Tel Aviv, spend some time in some of their impressive museums like the Tel Aviv Museum of Art. Additionally visit the Israel Diamond Exchange which is the largest in the world. In the evening, head to the vibrant Tel Aviv Port area for dinner and entertainment.
Jaffa
For the 3rd day of what to see in Israel in ten days, head to southern Tel Aviv. From here you can explore the ancient port city of Jaffa. With its winding alleys, historical sites, and picturesque harbor, there is no shortage of what to see in Jaffa. Visit the iconic Jaffa Flea Market. This is a bustling marketplace filled with second hand furniture, authentic memorabilia, unique souvenirs and local crafts. Grab a bite to eat in one of the many Arabic hummus eateries for a memorable lunch experience.
Stroll along the beautiful Tel Aviv beaches and if the weather permits it, take a dip in its welcoming waters. Whatever season your visit may be in, we recommend being adequately protected from the very strong Israeli sun. In the evening, experience Tel Aviv's epic nightlife with its lively bars, clubs, and live music scene.
What to see in Israel in ten days: Northern Israel
Days 4 -7
Head north along the Mediterranean coastline to Caesarea. This is an ancient Roman port city known for its well-preserved ruins which include a roman theater, aqueduct, and the Crusader fortress. Continue on to Haifa which is a picturesque coastal city and is known for its stunning Baha'i Gardens. This UNESCO World Heritage site is an important location in the Baha'i faith. Because of its beauty and splendour, it is a must visit when looking for what to see in Israel in ten days. Other sites in Haifa include Elijah's Cave, MadaTech Science Museum and its artistic and charming German Colony. In the evening, enjoy a sunset stroll along Haifa's promenade and savor some delicious local seafood.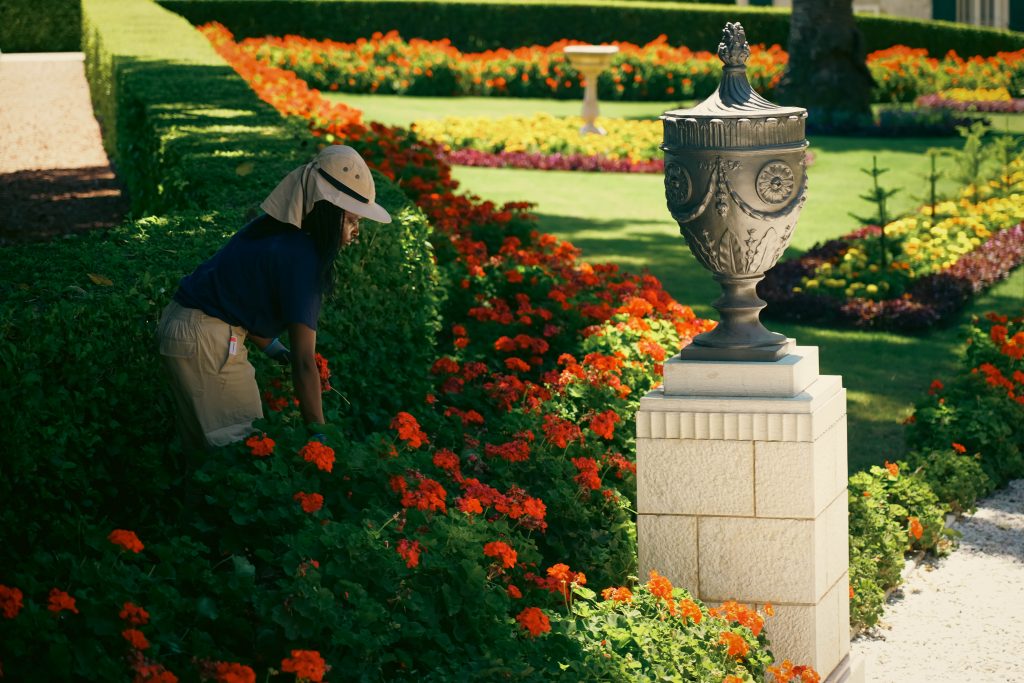 Akko
On the fifth day of your trip to Israel, visit the ancient port city of Akko. Also known as Acre this city is a UNESCO World Heritage site. It is known for its well preserved Crusader architecture, ancient fortifications and bustling markets. Explore the historic Old City of Akko which is home to some iconic sites. This includes the Crusader fortress, the Templar's Tunnel and the vibrant Arab market.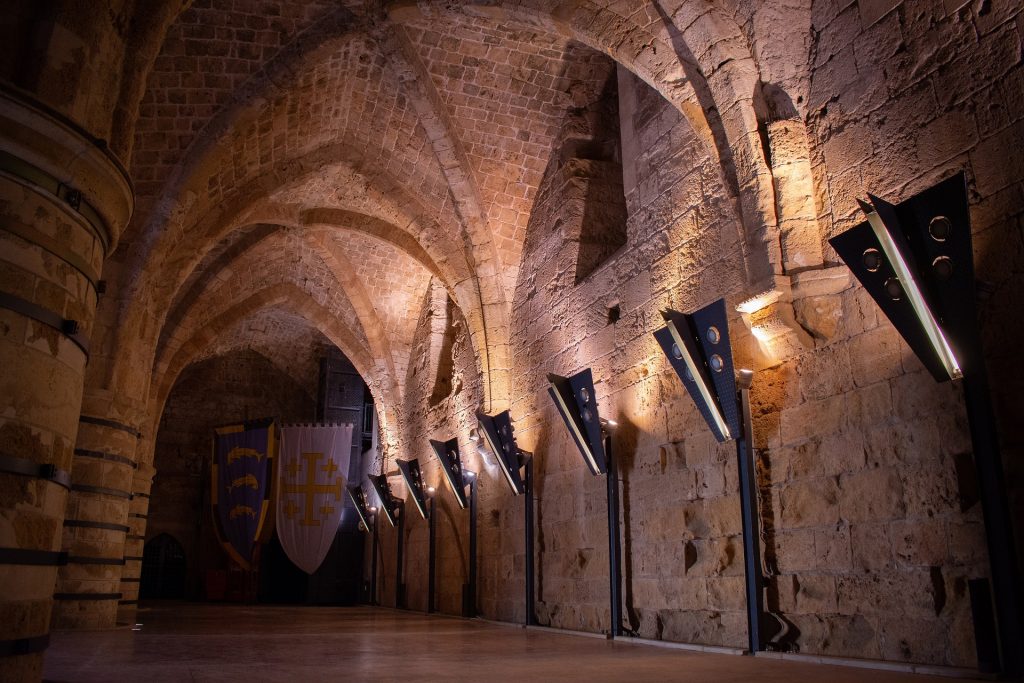 After you finish exploring the sites of Akko, drive further north to visit Rosh Hanikra. This is a stunning coastal cliff formation on the border with Lebanon. It is one of Israel's most beautiful natural attractions. Take a cable car ride down to the grottoes which are unique natural caves carved by the sea waves over time, and enjoy the breathtaking views of the Mediterranean Coastline.
The Galilee
When looking for what to see in Israel in ten days, on day six head to the Galilee Region. Here you can see its beautiful landscapes, historical and biblical sites, and peaceful rural communities. Visit Nazareth which is the hometown of Jesus. Here you can explore the Basilica of the Annunciation, the Church of St. Joseph, and the other significant Christian sites. After visiting Nazareth and all the Christian sites within, head to the shores of the Sea of Galilee. From here you can enjoy a boat ride, visit the Mount of Beatitudes, and explore the ancient town of Capernaum, known for its ancient synagogue, and the House of St. Peter. In the evening, enjoy the peaceful ambiance of the Galilee region and indulge in some local cuisine.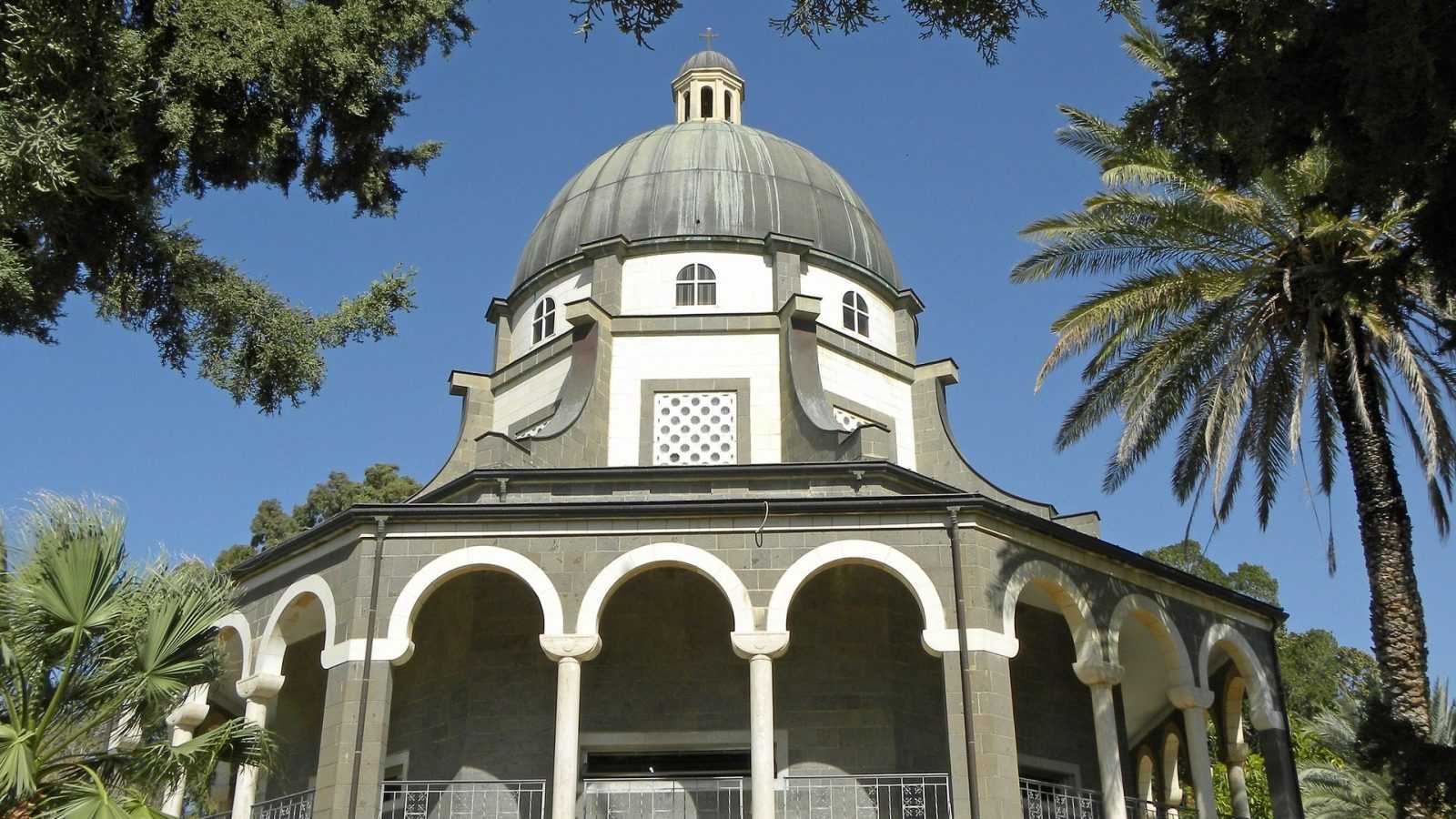 The Golan Heights
On the seventh day of your itinerary of what to see in Israel in ten days, explore the stunning Golan Heights. This mountainous region in northern Israel is known for its breathtaking landscapes, natural beauty and historical significance. Visit the ancient city of Gamla, which was a Jewish stronghold during the roman period. Here you can learn about its rich history and archaeological discoveries. Another popular attraction in the Golan Heights is the Banias Nature Reserve. This is a lush park with beautiful waterfalls, streams and ancient ruins including the remains of an ancient Roman temple. Other popular activities in the Golan Heights include jeep tours through the region to experience its rugged terrain, vineyards and stunning panoramic views. The Golan Heights is known as Israel's wine region and there are many popular boutique wineries that are worth a visit to enjoy a wine tasting session.
What to see in Israel in ten days: Jerusalem
Days 8 – 10
On the eighth day of your Israel trip, it is time to head to one of the oldest cities in the world. Jerusalem is a melting pot of different cultures, religions and historical significance making it a must when exploring what to see in Israel in ten days. Start off your visit in Jerusalem with a visit to the famous Mount of Olives. Apart from offering views of the entire city and the iconic landmarks within, the Mount of Olives is a highly significant location to many religions.
Western Wall
After a visit here, enter the famous Old City of Jerusalem, and the first site to see is the Western Wall. Also known as the Wailing Wall, it is one of the holiest sites in Judaism and is a great place to have a moment of reflection and prayer. Learn about its significance and traditions with a tour of the Western Wall tunnels.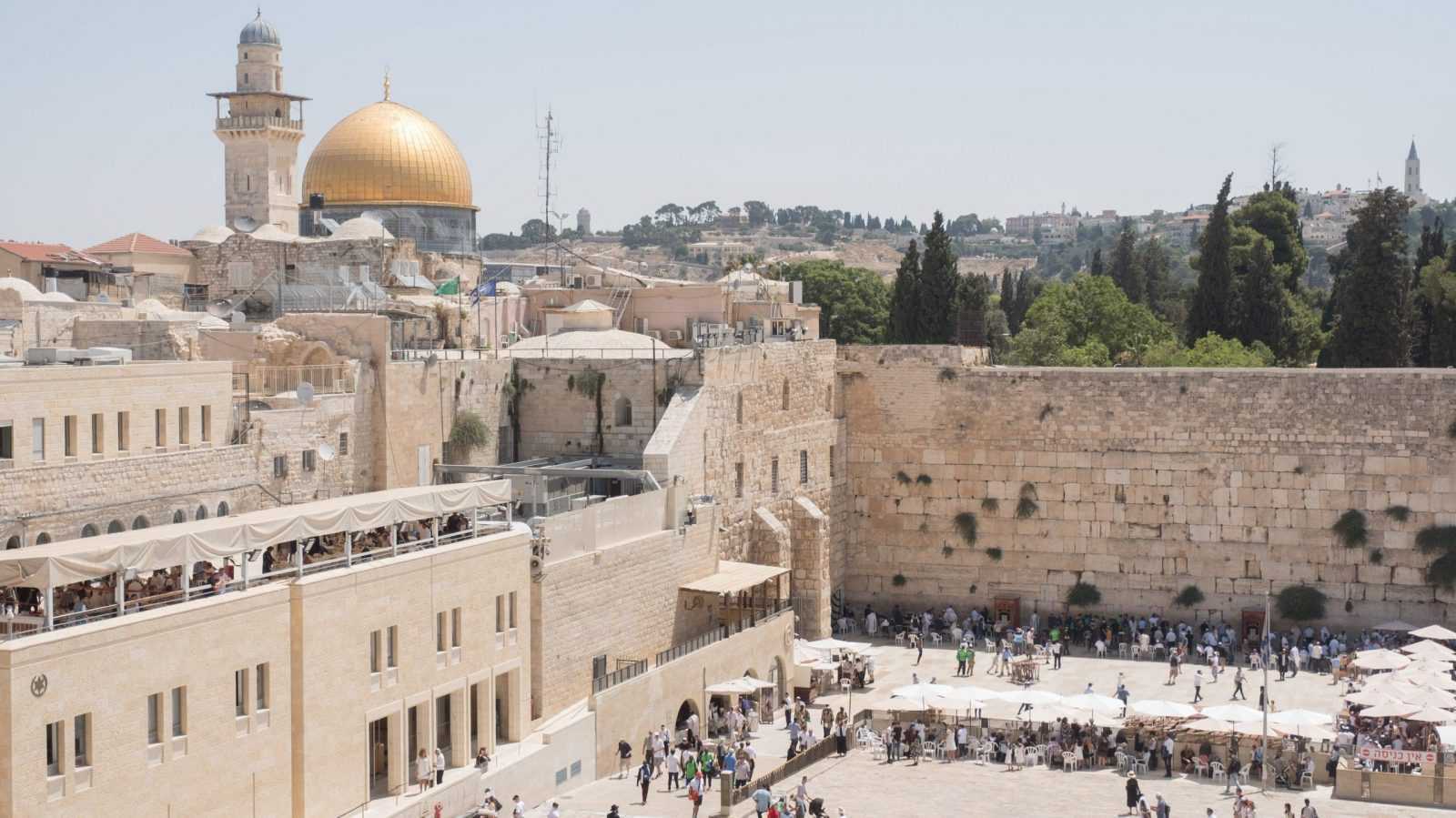 The Old City of Jerusalem
Apart from the Western Wall there are many historical and religious sites in the Old City. Some of the sites that are worth exploring include the Church of the Holy Sepulcher which is where Jesus was crucified, buried and resurrected making it a holy place for Christians from across the globe. Other sites in the Old City include the Via Dolorosa, Dome of the Rock on the Temple Mount and the Garden of Gethsemane.
Apart from religious and historical attractions within the ancient stone walls, visit the vibrant markets in the Old City. Here you can taste some authentic Arab and Israeli cuisine, explore the rich culture of the residents who live here, and some of the unique memorabilia available for sale here. Exploring this part of Jerusalem is a full day excursion. Ensure you bring a good pair of walking shoes and adequate sun protection.
Jerusalem's Museum
For day 9 on what to see in Israel in ten days, you will be exploring the rest of what Jerusalem has to offer. Continue your exploration and head to the famous Yad Vashem. Not your typical museum, Yad Vashem is the World Holocaust Remembrance Center. No trip to Israel is complete without a visit here to learn about this somber time in history. With free entry, even dignitaries will always make a visit here on every visit to Jerusalem as a way to pay respect to those lost. Another museum in Jerusalem that is worth a visit is the Israel Museum. It is one of the country's largest cultural institutions. It houses a vast collection of archaeological artifacts, Jewish art as well as contemporary art.
Mahane Yehuda Market
Head to the famous Mahane Yehuda Market that is located in the center of Jerusalem for a lively and colorful way to explore the culture of Jerusalem and the flavors, sounds and upbeat vibe of the locals. It is a great place to grab a bite of some authentic Israeli street food, have some coffee and shop for some memorabilia that vendors display in their booths.
In the evening, enjoy a farewell dinner in one of the many restaurants that can be found in Jerusalem's city center to savor the diverse flavors of Israeli cuisine.
On the last day of your visit to Israel, head to the famous Dead Sea to float in its salty waters and to see the natural beauty of Israel from the heights of the ancient fortification of Masada. There are many ways to get to Ben Gurion Airport from Jerusalem. These include a brief train ride, taxi, bus or via private vehicle. As you bid farewell to the beautiful and historically rich land of Israel, it is important to plan your return trip as there is so much here that still needs to be explored!