The famous city of Jerusalem is the capital of Israel and it welcomes hundreds of thousands of tourists each year who come to explore this ancient city. From accommodations to tourist attractions, the cost of visiting Jerusalem can easily exceed what you budgeted for. In this article we will explore the hidden costs you may encounter when visiting Jerusalem and how to avoid them, as well as the best way to visit on a budget. Contradictory to many people's assumptions, Israel is not a cheap country and that can come as a surprise to many first time tourists. To better prepare you for your trip to Israel, here is how to properly visit Jerusalem on a budget.
1. Accommodation
The largest cost tourists encounter when visiting Jerusalem is accommodation. Jerusalem is a popular tourist spot, making prices for accommodation high, and they can even skyrocket during peak travel season. From luxury hotels surrounding the Old City, to the Airbnb's accommodations in Jerusalem's city center can be costly. Even though the upfront cost of accommodations outside of the city center may be more economic and budget friendly, it's important to keep in mind distance from the main attractions. The distance of an accommodation doesn't only affect transportation costs, but also food, drink, entertainment and more. We recommend finding more budget friendly accommodation without sacrificing a central location as this will enable a more economic visit to Jerusalem overall. This can be done by looking at hostels, sublets, or even hotels in off peak travel season.
2. Food and Drink
Because of the exchange rate, it is easy to lose track of how much you are spending, especially in regards to food. When it comes to cafes and restaurants, the prices will be steeper if the eatery is near a popular tourist attraction. Restaurants within the Old City of Jerusalem will be more expensive than the ones just outside the ancient walls. Although eating out can be costly, food doesn't have to be a large expense. Fresh produce and baked goods are cheap and easily accessible in any of the shops or markets in Jerusalem. Additionally, Israeli dishes and street food, apart from being delicious and a must, can also be very budget friendly. Think of falafel in a pita, hummus, bourekas, shawarma and sabich. The Shuk Mahane Yehuda is a great place to find affordable and authentic dining experiences.
The easiest trip-up when it comes to visiting Jerusalem on budget, is water. Single bottles of water will be marked up significantly in the city center, and especially near major tourist attractions and it's an unnecessary expense. The summertime in Jerusalem can be extremely warm, and even the winter can be mild, it's essential to have enough water to hydrate you, especially when walking and exploring the sites. Jerusalem tap water is safe to drink and most popular tourist sites have water bottle filling stations and water fountains. We recommend bringing a good quality refillable water bottle with you when visiting Jerusalem to avoid this unnecessary expense.
3. Souvenirs and Memorabilia
While it's tempting to buy souvenirs and memorabilia at every turn, these purchases can quickly add up and take a significant bite out of your budget. Here are our top tips to purchase souvenirs and memorabilia whilst keeping within the designated budget and to ensure it's not an unnecessary expense. When visiting Israel, the prices are always marked up, and this is significantly true in shops that are targeting touristy areas. To ensure you are not getting ripped off, it is expected that you bargain and haggle. Another tip is, pay in shekel even if they accept foreign currency, as this ensures you are being charged not more than a local. Additionally, check the quality of the item you are interested in purchasing to make sure it is of the quality you are expecting.
If you would like to purchase some items of a higher caliber in Jerusalem to bring home, it is worth it to travel to shops in Jerusalem that aren't on the beaten path. Ask locals for their personal recommendations for boutique shops and you are sure to find pieces of unique beauty. Here you will get the most accurate pricing, highest quality, and trustworthy service.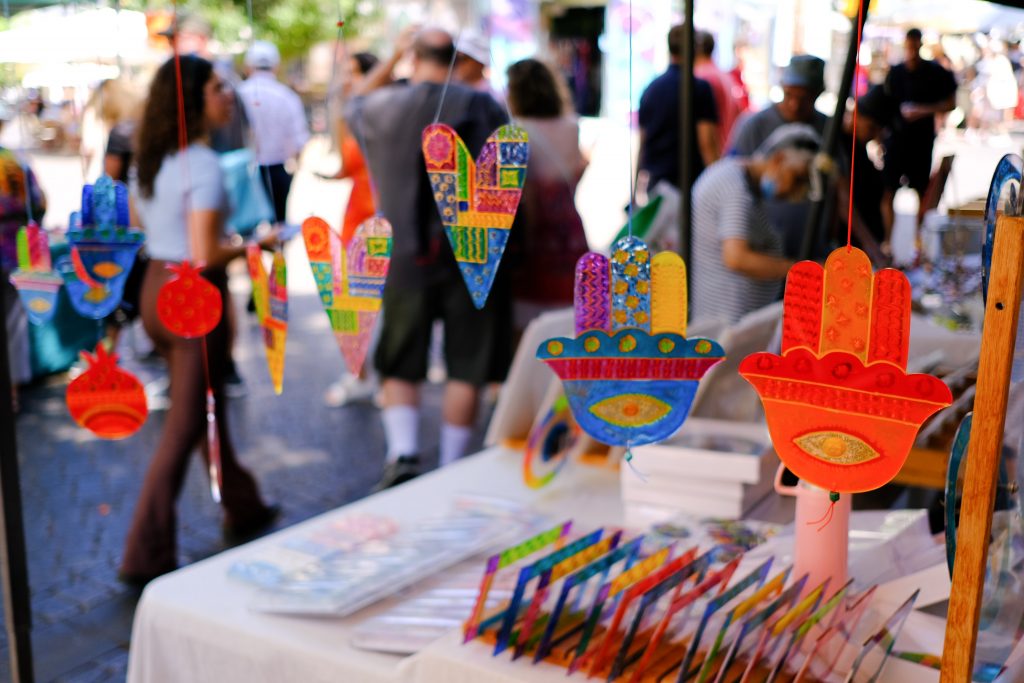 4. Tours and Tour Guides When Visiting Jerusalem
When visiting Jerusalem on a budget, there are some places where it can be more efficient to explore with a tour and tour guide. One such place is the Old City of Jerusalem and exploring the sites here can be more cost-effective with a tour guide as it can be more efficient as well as being more educational, meaningful and enriching. When choosing a tour, look for options that cater to budget-conscious travelers. Group tours are a great option as they can be less expensive than private tours. 
Additionally, there are many different free walking tours of Jerusalem, which are often led by volunteers to show tourists around. These walking tours are free but it's polite to tip your guide at the end.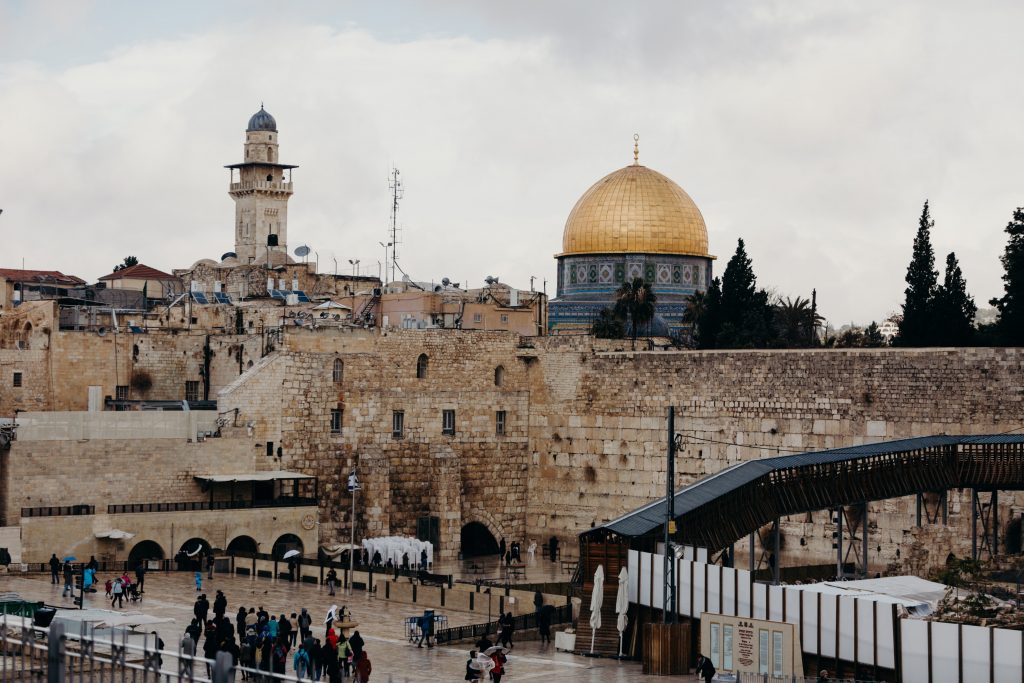 5. Transportation
Getting around Jerusalem on a budget is easier than you might think. The city has a well-developed public transportation system that is affordable and convenient, making it an excellent option for budget-conscious travelers. One of the most popular modes of transportation in Jerusalem is the bus. The city's buses are clean, safe, and reliable, with an extensive network that covers most of the city. Buses run frequently, and tickets are affordable, making them an excellent option for getting around on a budget.
Another option is to use the light rail system, which is a modern and efficient way to get around the city. The light rail runs from Mount Herzl in the west to Pisgat Ze'ev in the north, with stops at many of Jerusalem's most popular tourist attractions. If you prefer to travel by taxi, it's important to ensure the meter is running as opposed to a set price prior to the journey. This is to ensure you are getting a fair price as well as to receive a legal receipt. While taxis can be more expensive than public transportation, they are still relatively affordable in Jerusalem, especially if you're traveling in a group. It is important to note that from later Friday afternoon till Saturday evening every week, there is no option of public transportation because of the Shabbat in Israel.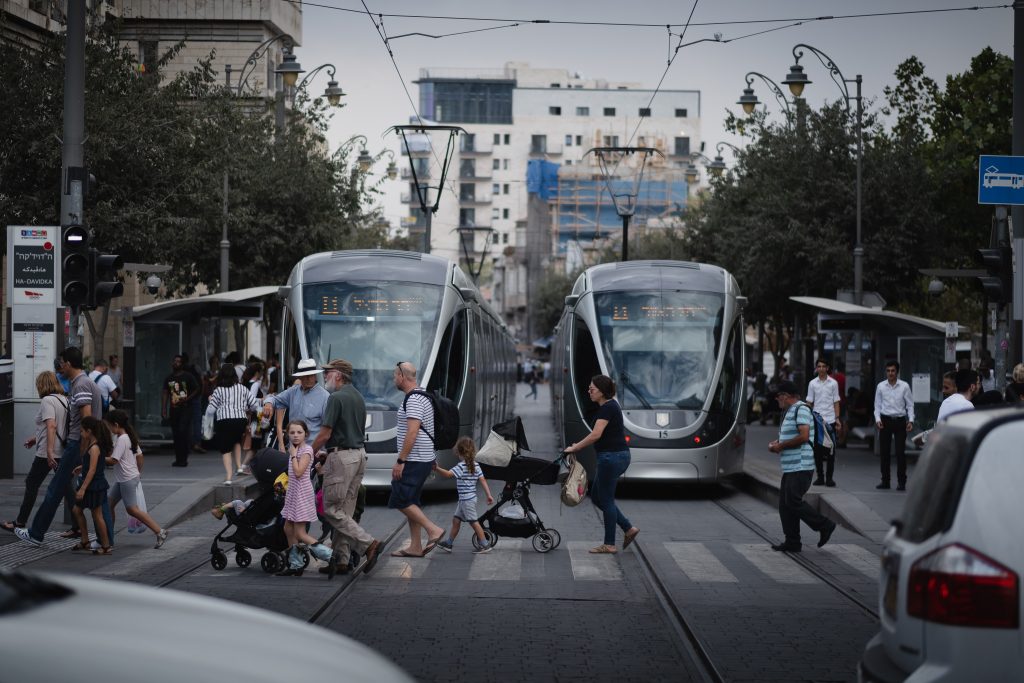 6. Currency, Exchange, Change and Shekel
When visiting Jerusalem on a budget, it's essential to be mindful of your expenses, including currency exchange. It's important to ensure that you are getting a fair exchange deal with a reasonable commission to maximize your budget.
To get the best exchange rates, it's recommended to avoid currency exchange places near tourist sites and attractions or in the city center. Instead, look for places to exchange your money located further away from the city center or in less touristy areas. These places typically offer better exchange rates and take lower commissions. It's also crucial to compare exchange rates between different places before exchanging your currency. This way, you can ensure that you're getting the best deal possible.
When shopping in Jerusalem, never pay in a foreign currency, even if the shop accepts it. The exchange rate won't be fair, and you'll likely end up overpaying for your purchase. Instead, always pay in the New Israeli Shekel, which will ensure that you're getting the best possible deal.
7. Free Sites and Attractions in Jerusalem
Jerusalem is a city full of free sites, museums, and attractions that offer an excellent opportunity to explore the city's rich culture and history on a budget. One must-see attraction is Yad Vashem, Israel's official memorial to the victims of the Holocaust, which is free to enter. Visitors can learn about the tragic history of the Holocaust and honor the memory of those who perished.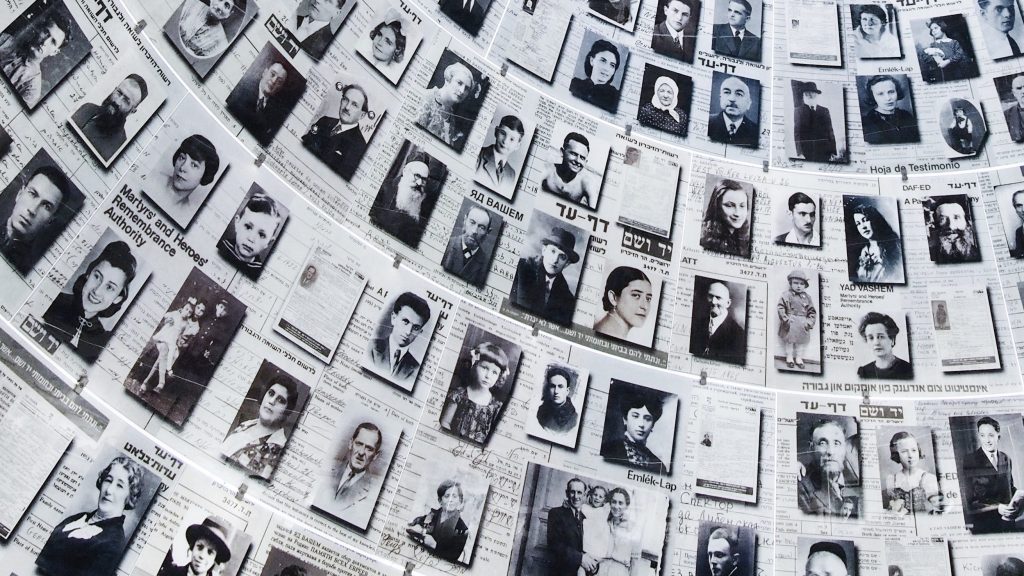 Mahane Yehuda Market is another free attraction in Jerusalem. The bustling market offers a sensory experience like no other, with vibrant colors, delicious smells, and unique products for sale. The market is an excellent place to try traditional Israeli foods and soak up the local atmosphere. Two beautiful parks that are free to visit is the Wohl Rose Garden and the Jerusalem Botanical Garden. The gardens offer a peaceful respite from the city's hustle and bustle, with a wide variety of flora to admire.
Finally, the Haas Promenade is a stunning vantage point that offers panoramic views of the city. Visitors can take a leisurely stroll along the promenade and enjoy the breathtaking views of the Old City and beyond.
Although traveling to Israel can be quite an expense, touring with a budget doesn't limit the experience of Israel whatsoever. Learn more about how to prepare for traveling to Israel here.