Family vacation in Israel can initially seem like a daunting adventure, but contrary to popular belief, Israel is a highly family friendly vacation spot. Israel's history, culture and natural beauty make it a top tier destination for any traveler. A family vacation in Israel can be an enriching experience as there are endless opportunities for bonding, learning and exploring to travelers of all ages. This article provides all the information needed to plan a family vacation in Israel. This includes all the relevant details on the top attractions, activities and the practical considerations for families traveling to Israel.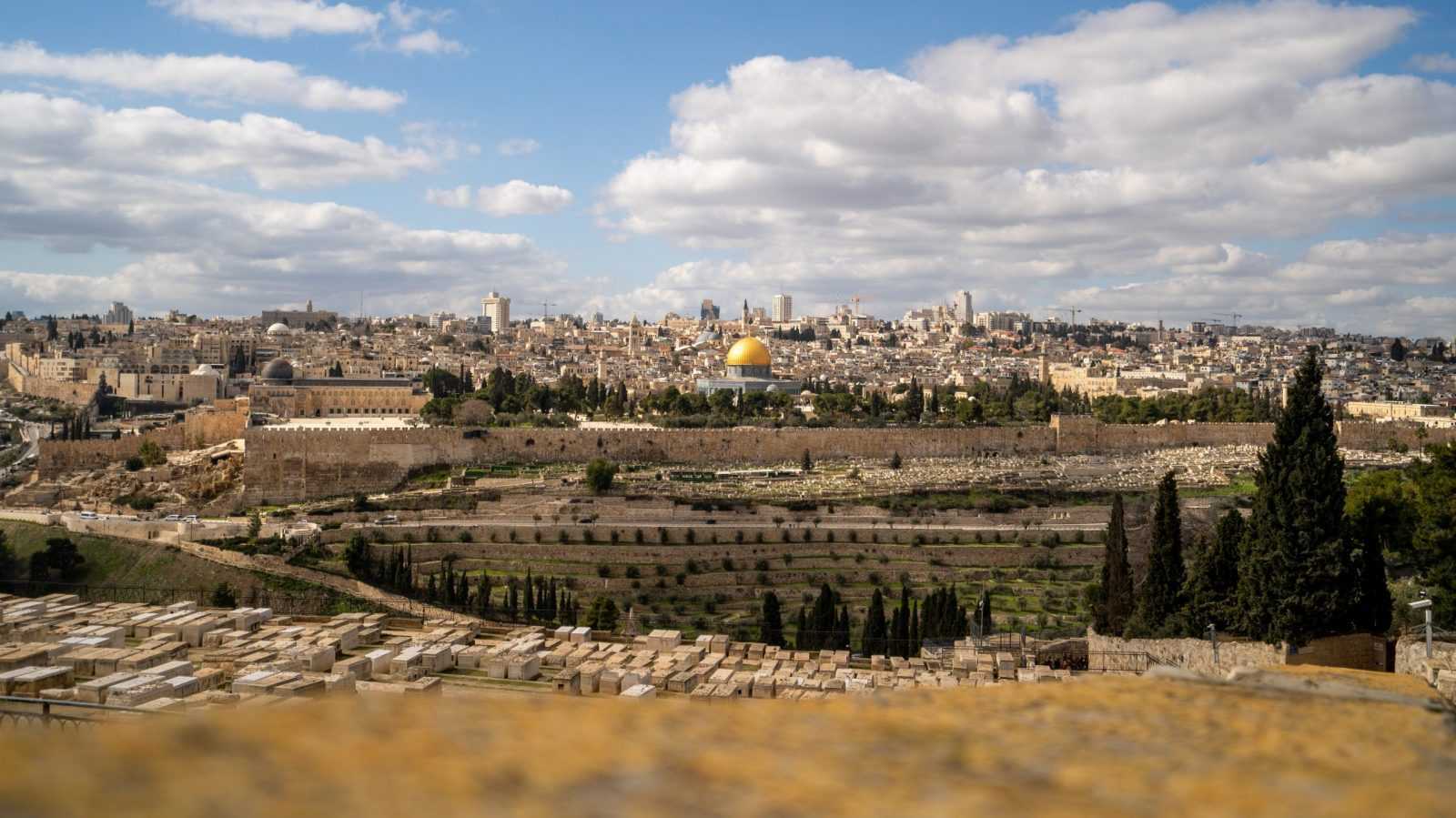 Planning Ahead
As with any family vacation, planning in advance is key to having a smooth vacation in Israel. There are a few different things to research before traveling to make the most out of your trip. From regions and locations, to practicalities, like insurance and medical care. The first thing to consider is location and where you would like to be based. A great way to determine the best place for your family to be based is by finding or creating your own Israel trip itinerary even as a rough outline.
Creating an Itinerary:
Another option to help plan your trip, is to make a list of some of the places, sites and activities that will appeal to your family's interests and preferences. From the ancient sites in Jerusalem and the modern and hip Tel Aviv to the outdoor activities in Eilat, there's something to suit everyone in Israel. This is to help you with booking accommodations that work with what you and your family would like to do and see.
Where to be based in Israel:
Although Israel is a relatively small country and every attraction is never too far from each other, many tourists prefer to stay in Tel Aviv for part of their trip, and Jerusalem for the other. This is to spread their time out to tour the entire country in an efficient way and deducting the amount of time spent traveling per day. Being located in Tel Aviv makes exploring the northern half of Israel and visiting places like Haifa, the Golan Heights, Nazareth more accessible. Whereas being based in Jerusalem, tourists can easily access attractions within Jerusalem itself, Bethlehem, the Dead Sea and Masada, and even Eilat.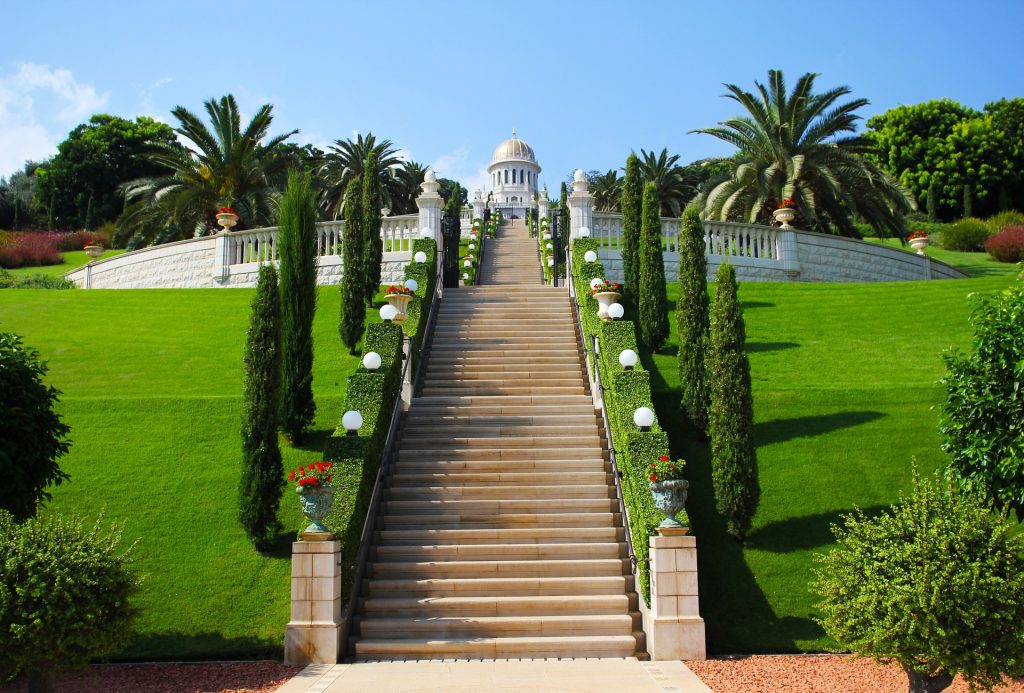 Another thing to consider when planning a family vacation in Israel is when to visit. Because Israel sees a massive influx of tourists and visitors each year, prices for flights and hotels will rise exponentially during peak tourist seasons. To avoid these high costs research the quieter times to come visit. Apart from maintaining a budget, an additional thing to keep in mind when planning your family vacation in Israel is weather. Although it is considered a more mild climate, Israel does have seasons, and if you want to avoid the blistering sun and heat, or rainy and cold weather, research the climate in Israel and what to wear.
Family Friendly Activities in Israel
Israel in general is very family friendly. From public transportation, restaurants, to holy sites, visitors will see how children of all ages are always welcomed and never seen as a hindrance. This is one of the reasons that having a family vacation in Israel is sure to be enjoyable for every member. There are endless family friendly activities in Israel. Here are some of our recommendations as well as practical tips for visiting these sites with children:
1. Explore historical sites:
The Old City of Jerusalem:
Israel is known for its rich history and there are many historical sites that kids can enjoy. One of the most famous historical sites in Israel is the Old City of Jerusalem:
Families can visit all the iconic landmarks within the ancient stone walls of Jerusalem as well as grabbing lunch or a bite to eat from one of the many restaurants, cafes or eateries in any of the four quarters of the Old City. Some of the religious sites within the Old City are the Western Wall and the Dome of the Rock. Additionally, there are many important Christian sites here as well, like the Church of the Holy Sepulcher and Via Dolorosa.
Walking through the streets and alleys of this timeless location is sure to be a memorable experience for the entire family. Although technically, you can get around the Old City with a stroller, this is one location where we recommend ditching the wheels and instead opt for a comfortable baby carrier. This is because much of the Old City consists of ancient cobblestone alleyways which is not only hard on the gears and wheels of your baby stroller, but can also be difficult to push.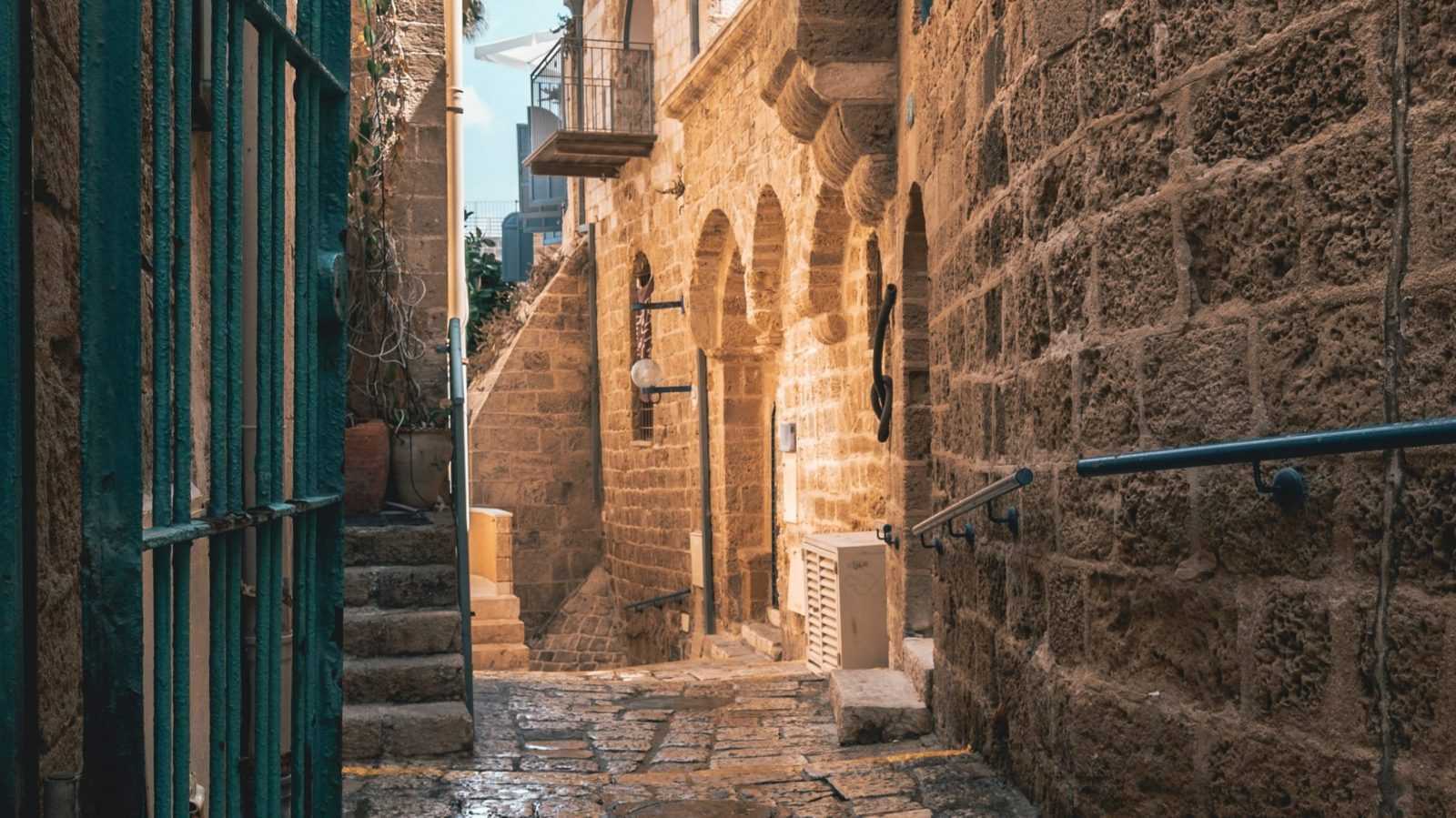 Masada
Another historical site that one should visit on a family vacation in Israel is Masada. Located atop a plateau overlooking the Dead Sea, Masada is a fortress that played a significant role in Jewish history as a symbol of resistance against Roman rule. Although there is an option of hiking up and down Masada, there is also a cable car to the top that is wheelchair and baby stroller friendly. Explore the ruins of the palaces, fortifications and bathhouses at Masada either independently or with a guided tour. Apart from the historical fascination of Masada, there are also breathtaking views of the surrounding desert landscape and the Dead Sea. What makes Masada family-friendly is the cable car ride to the top which kids will love. One is sure to see many families at Masada with everyone having an enjoyable time.
2. Hands-on cultural experiences:
Apart from the historical sites that are perfect for visiting on a family vacation in Israel, here are some hands on cultural experiences that the entire family will enjoy.
Museums:
The MadaTech museum in Haifa is a must-visit for families. This large and historical museum is an interactive science and technology museum that offers a range of exhibits and workshops that are suitable for all ages. Kids can learn about robotics, space travel, and other fascinating topics in a fun and engaging way.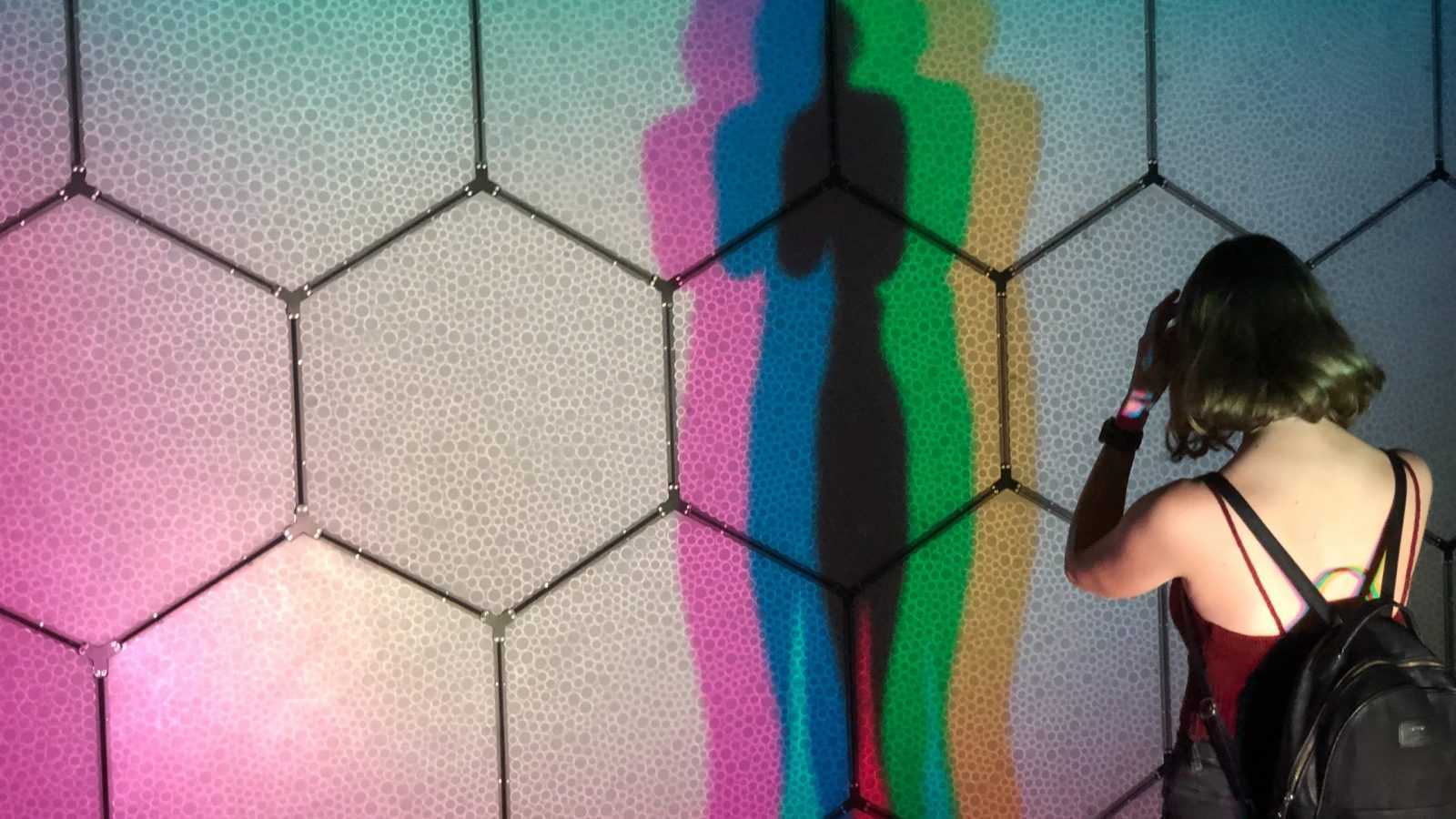 Another great museum to visit on a family vacation in Israel is the Steinhardt Museum in Tel Aviv. This natural history museum offers interactive exhibits that allow visitors to explore the biodiversity of Israel and the Mediterranean. Kids of all ages will love getting up close and personal with live animals, including reptiles and insects.
Zoos, Safaris + Aquariums
The Biblical Zoo in Jerusalem is a highly popular destination for families and even solo-travelers. It offers a range of animal exhibits and attractions that are designed to educate and entertain visitors of all ages. The zoo also hosts special events and activities throughout the year, making it a great choice for a family outing.
The Ramat Gan Safari Park is another popular destination for families. It's a wildlife reserve that allows visitors to see animals from all over the world in their natural habitats. Kids will love the safari rides, petting zoo, and other hands-on experiences.
The Tel Aviv Port is a family-friendly destination that offers a range of activities and attractions. Kids will love the arcades, restaurants, and other entertainment options that are available. There's also a playground and pedal boating, making it a great choice for a day out with the family.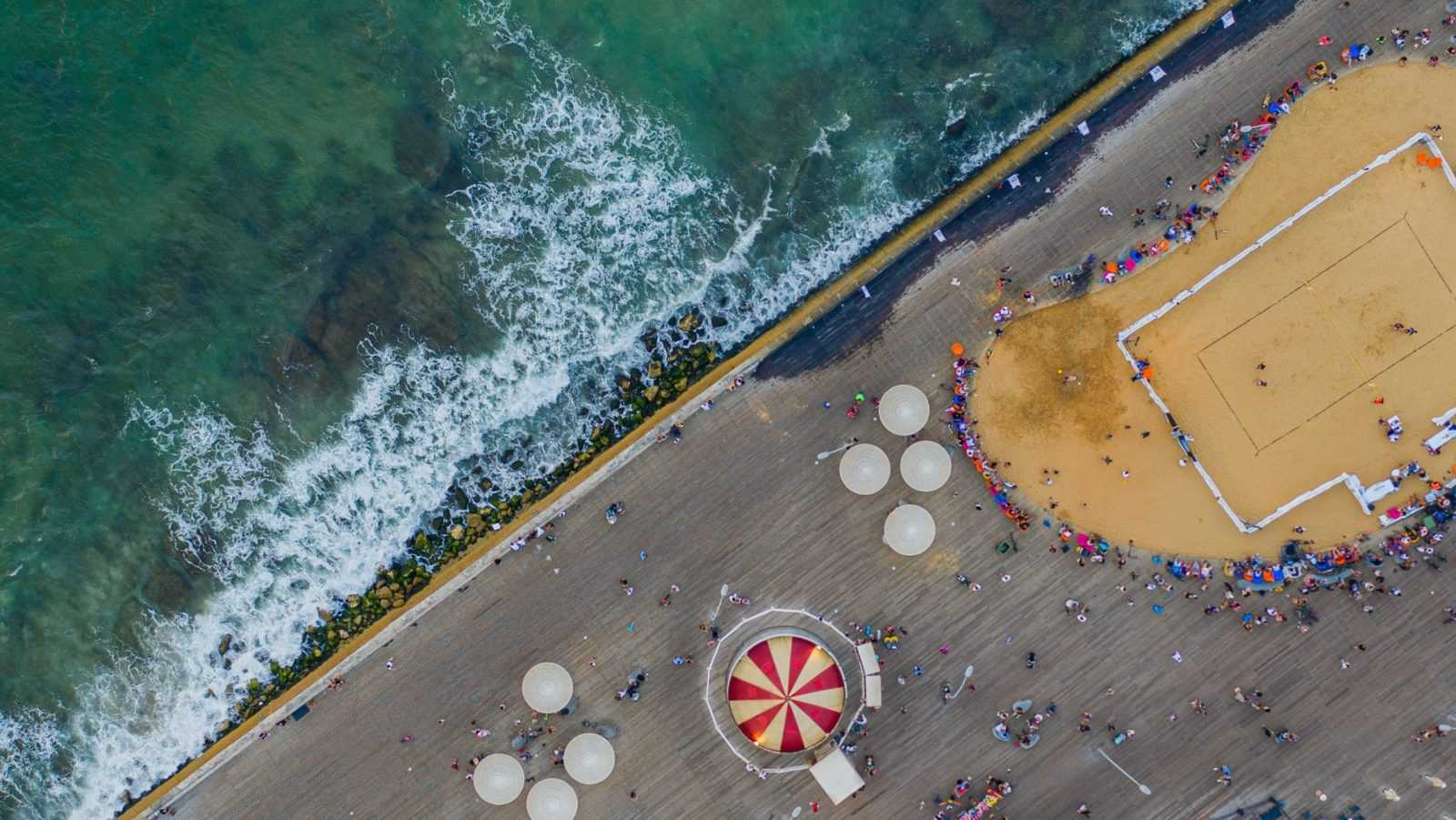 Finally, the marine observatory in Eilat and the dolphin reef in Eilat are both hands-on cultural experiences that are sure to fascinate children of all ages. The marine observatory offers a chance to see the marine life of the Red Sea up close, while the dolphin reef allows visitors to swim and interact with these intelligent and playful creatures.
3. Beach days with the family
A family-friendly vacation in Israel would not be complete without spending some beach days together with your family enjoying the beautiful beaches in Israel. With its long coastline along the Mediterranean Sea and the Red Sea, Israel boasts numerous beaches that are perfect for families. This includes shallow beaches with small waves, lifeguards, playgrounds on the sand and beach paraphernalia rentals. Read below to discover our favorite family friendly beaches in Israel.
The beautiful beaches of Tel Aviv are among the most popular in the country. With a lively atmosphere, plenty of amenities, and a wide range of water sports, Tel Aviv's beaches are perfect for families of all ages. The beaches of Tel Aviv are also lined with restaurants and cafes, making it easy to grab a bite to eat or a cold drink when you need a break from the sun.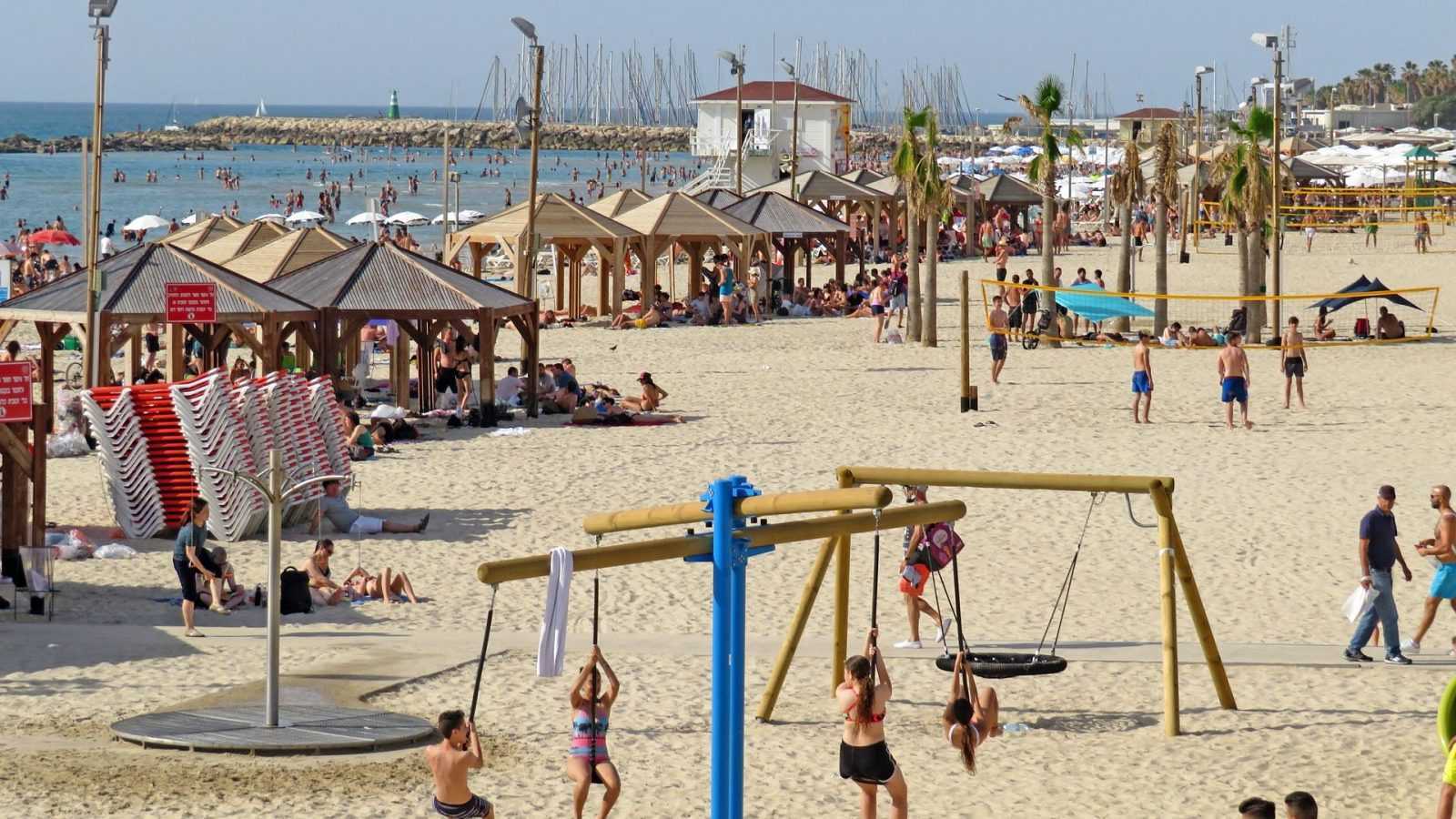 Other popular beaches in Israel include the beaches of Netanya, which offer long stretches of sand and a range of water sports, and the beaches of Ashkelon, which are perfect for families with young children thanks to their calm waters and shallow depths.
When planning a day at the beach in Israel, it's important to remember to bring plenty of sunscreen and sun protection, water, and snacks. Many beaches also offer rental umbrellas and chairs for added convenience. It's also a good idea to check the weather forecast before heading out to the beach, as conditions can change quickly.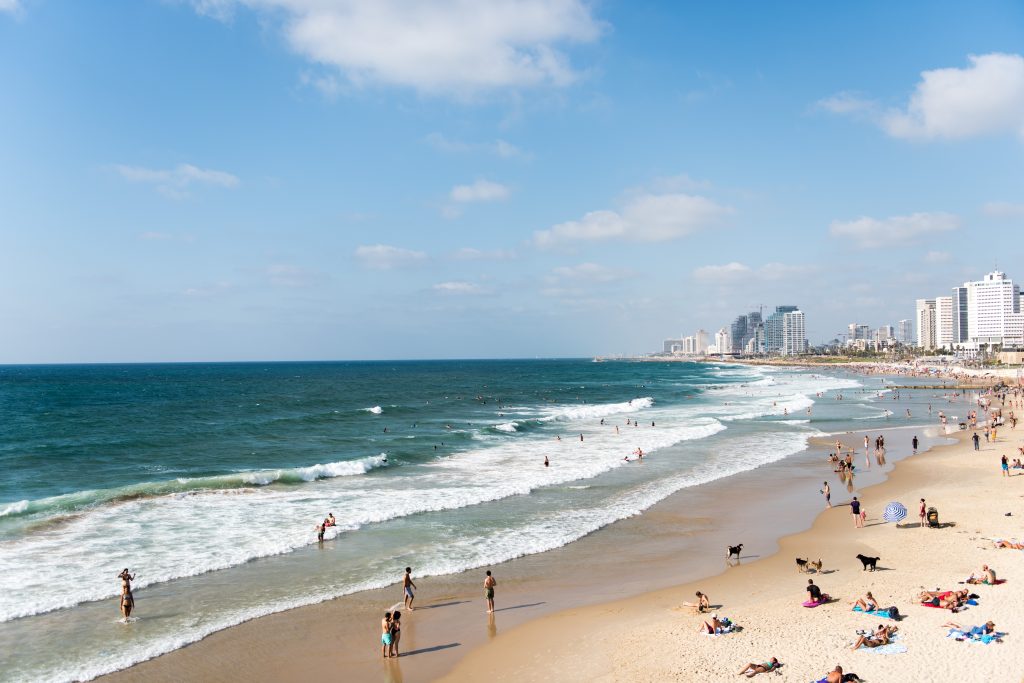 In conclusion, enjoying a day at the beach is a must-do activity for families visiting Israel. With its long coastline, crystal-clear waters, and numerous amenities, Israel's beaches offer something for everyone.
Practical Considerations
When planning a family vacation in Israel, there are several practical considerations that should be taken into account to ensure a smooth and enjoyable experience.
When it comes to entry requirements, visitors to Israel must have a valid passport and may need to obtain a visa depending on their country of origin. It's important to check the entry requirements for your specific country before making travel arrangements. No specific vaccinations are required for entry to Israel, but it's always a good idea to ensure that routine vaccinations are up to date before traveling. You can find practical tourist information on travelling to Israel here.
Climate and What to Pack
When it comes to what to wear and how to pack, Israel doesn't have any dress codes in public areas. But, when visiting religious sites in Israel, it's important to dress modestly out of respect for the local culture and customs. Women should cover their shoulders and wear skirts or pants that reach below the knee. Men should avoid wearing shorts and sleeveless shirts. It's also a good idea to bring comfortable walking shoes, as many of the historical sites in Israel require walking on uneven terrain.
It's important to consider the climate and the activities you plan to do when packing for a family vacation in Israel. In the summer months, temperatures can be hot and humid, so light, breathable clothing is recommended. In the winter months, temperatures can be cooler, especially in the evenings, so it's important to bring layers on your trip to Israel. It's also a good idea to bring a hat, sunglasses, and sunscreen to protect against the strong sun.
When traveling with kids, it's important to bring a few essential items to keep them comfortable and entertained. This may include snacks, water bottles, sunscreen, insect repellent, and a first-aid kit. It's also a good idea to bring a stroller or baby carrier, as many of the historical sites in Israel require a lot of walking.
In conclusion, planning a family trip to Israel requires careful consideration of practical factors such as entry requirements, vaccinations, and packing tips. By taking these factors into account, families can ensure a smooth and enjoyable trip to this beautiful and historically rich destination.